Va. man wins $400K lottery prize, says he saw winning numbers in a dream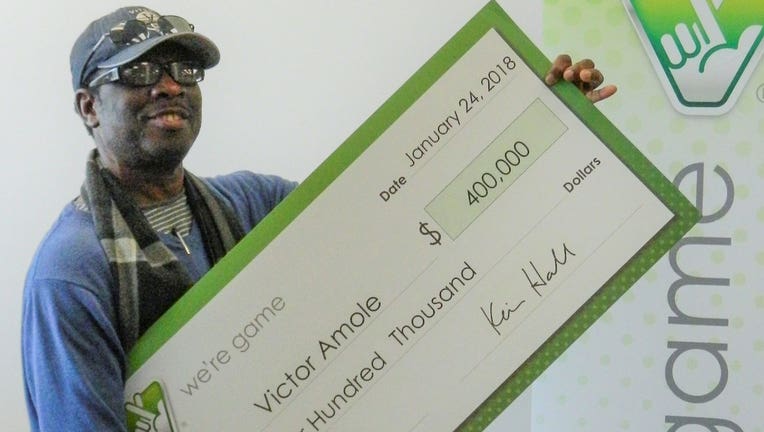 WOODBRIDGE, Va. - A Virginia man won a $400,000 lottery prize after he said he saw his winning numbers in a dream.
Victor Amole, from Woodbridge, bought four tickets in the Virginia Lottery's Cash 5 game -- all with the same set of numbers, 3-10-17-26-32.
"I've never had a dream like that before," he said to the Virginia Lottery.
Amole bought the tickets at Fas Mart on Jefferson Davis Highway in Stafford for the Jan. 13 night drawing.
He said he doesn't usually play the same numbers, but his foresight paid off -- winning the game's $100,000 top prize for a total of $400,000.
Amole, who is a computer programmer, tells the Virginia Lottery he intends to invest his winnings.