USAF: B-52 bomber crashes on Guam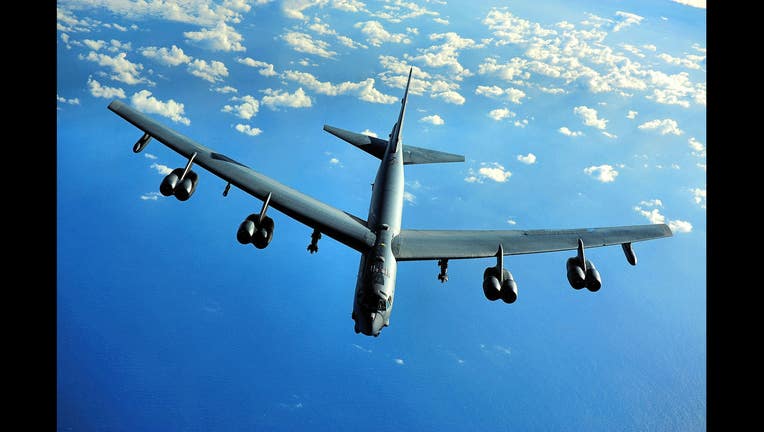 article
HAGATNA, Guam (AP) -- The U.S. Air Force said Thursday a B-52 crashed on Guam shortly after takeoff, but all seven crew members made it out safely. No injuries were reported.

The plane aborted on takeoff and caught fire at about 8:30 a.m., Pacific Air Forces public affairs said in an email. It crashed on the flight line of the base.

The bomber was deployed to Guam from Minot, North Dakota, as part of the military's continuous bomber presence in the Pacific, The Air Force said. The crew members are with the 69th Expeditionary Bomb Squadron and were performing a routine training mission, it said.

The incident is under investigation. The Air Force is taking steps to mitigate any possible hydraulic oil and fuel contamination, said Capt. Ray Geoffroy, spokesman for Pacific Air Forces. The plane was taking off with a full load of fuel.

He said there was no danger to the community from any of the plane's weapons.

The Air Force has been rotating B-1, B-2 and B-52 bombers through Guam since 2004 to boost the U.S. security presence in the Asia-Pacific region.

A B-52 crashed off Guam in 2008, killing all six crew members on board. That plane had been flying around the island as part of Guam Liberation Day celebrations, marking the day when the U.S. military arrived to retake control of the island from Japan during World War II. The B-52 had been scheduled to conduct a flyover in a parade.

Guam is a U.S. territory 3,700 miles southwest of Hawaii.