Union Station assault under investigation; victim speaks out on lack of help
WASHINGTON - An assault that allegedly occurred inside Union Station over the weekend is now under investigation. 
The victim is out of the hospital, but he has fractures on his face, cheekbone, and under his eye. 
He's scared and says he's having trouble sleeping because of the emotional and physical pain. 
He says people stood by and watched the beating happen Sunday morning. 
The victim said he was sitting at a table at the Union Station food court when suddenly, he said, a man started shouting at him, and punching him.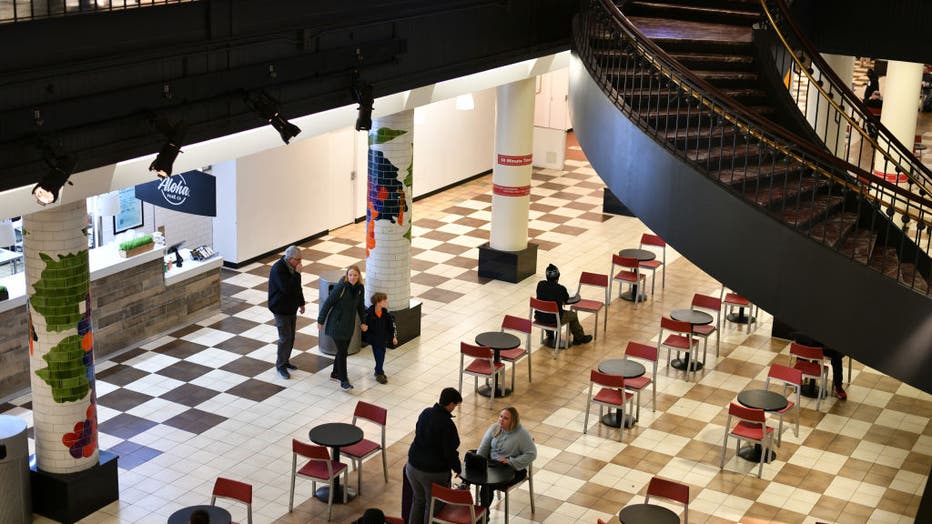 The attacker knocked him out of his chair, he recalled and continued punching him at least 15 times in the face.
Eventually, he stopped, walked away, and left his victim bleeding on the Union Station floor.
"I'm feeling in pain first of all because of the assault, and I'm feeling a little helpless from the lack of support that I felt. And I'm just hopeful that they will be able to apprehend this man," the victim told FOX 5. "I was just hoping that someone would step up to help me and I didn't see anyone step in. No one from the 1,015 people around me was able to help." The man is too scared to show his face out of fear of retaliation.
After the attack, two people called 911.
FOX 5 reached out to Amtrak, and they released a statement that says in part "The Amtrak Police Department is working with law enforcement partners to identify and apprehend a suspect who fled the scene."