Meet the man hired to revitalize Union Station
WASHINGTON - A D.C. native is leading the way to transform one of the city's most iconic landmarks.
Matt Barry is a longtime developer in the District, and he was most recently tasked with breathing new life into the nation's station.
The man who transformed one of the largest shopping malls in the DMV, Tysons Corner, is now the new general manager of Union Station.
"This was my Metro stop growing up," Barry said. "I got right off here and went to Gonzaga, so it's so good to be back at this iconic asset now leading the ship."
READ MORE: Concerns grow over safety, failing businesses at Union Station
Barry says a number of tenants have closed at Union Station in recent years, mostly due to the COVID-19 pandemic and a decline in retail shopping.
As people return to the office and tourism is ramping back up in D.C., he says more and more people are coming in and out of the major transit hub.
"Our traffic pattern over the last six months has been up 180% since the prior year from 2021," Barry explained. "We're only hoping to see more of that traffic increase and get back to pre-pandemic levels, and you can see it every day."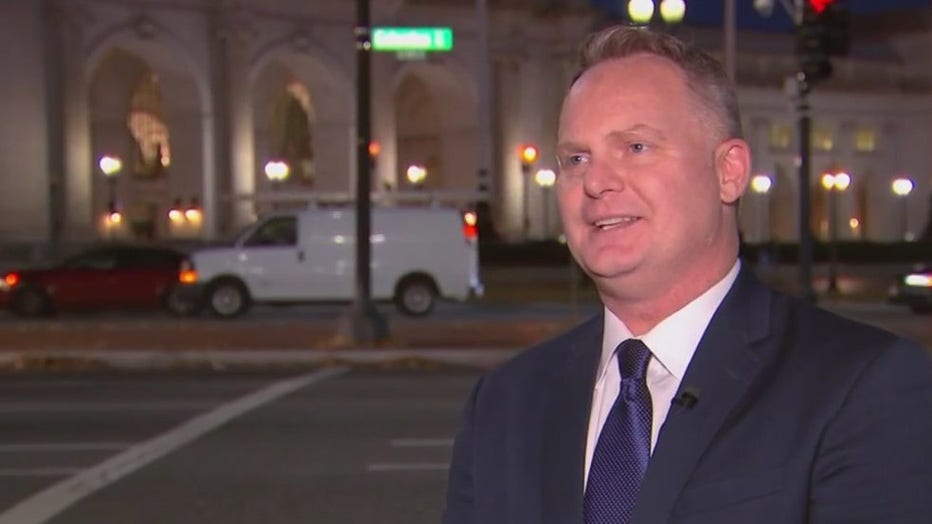 With a ten-year plan in place, sparking growth, and investing money into the more than a century-old building is the long-term strategy.
"Increased housekeeping, increased security, increased lighting, and bringing back some tenants and bringing some new tenants," Barry added.
There are currently 78 storefronts at Union Station. Barry says he's working to get more local shops in the building.
"We have space, and they can come here and do a pop-up and we'll make them successful," he said. 
But how do some of the millions of people that travel through the station feel about the revitalization? 
"You have everything here," said Yadin Koul. "All the stores, all the eateries. Even my favorite one, Auntie Anne's."
"Maybe something more local, some small shops. I know D.C. is very prominent for that reason," said Asad Waters.
"I think cleanliness as well," he continued. "Of all the times I've been here, I would probably not use the bathroom."
"I really like Union Station. I went to the New York Penn Station. Wasn't very happy with it," said Georgia Chisolm. "This is so much better. I love everything about it. I'd love my Starbucks back though."
As the new history of Union Station unfolds, the man who once roamed these halls as a young boy says, "It really is special to be honest with you."
"Just on the sense of place and being a part of something is what I hope to leave as my legacy here," Barry said.
With plans now in full swing, Barry and co. are expecting the new year to bring in more foot traffic, and they'll also be renting out event space.