UNC Chapel Hill police give 'all clear' after manhunt following reports of shot fired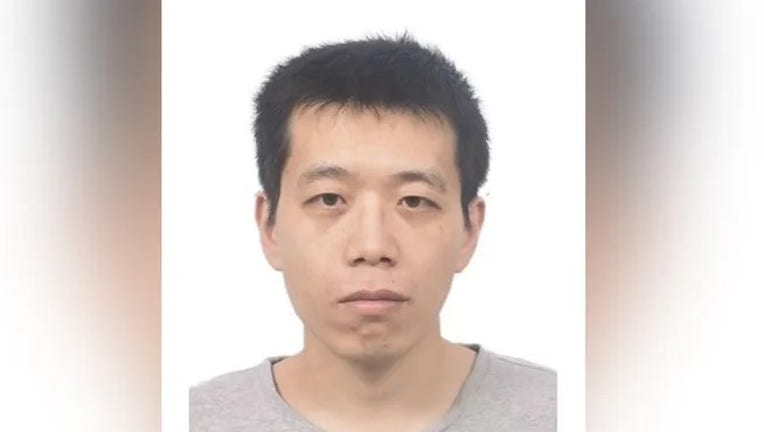 article
The University of North Carolina in Chapel Hill, after being on lockdown for more than two hours after reports of at least one shot fired on campus, has been given the "all clear," from police to resume normal activities.
Shortly after 1 p.m., the school sent out an alert saying, "Emergency: Armed, dangerous person on or near campus. Go inside now; avoid windows."
A local NBC station reported there was a massive presence of police and emergency vehicles near the Caudill Labs building on South Road.
There were earlier reports that a suspect was in custody, but at 2:35 p.m., UNC Police released an image of an Asian man in a gray shirt who was identified as a person of interest.
"This photo shows a person of interest in today's armed and dangerous person situation. If you see this person, keep your distance, put your safety first and call 911," the post read.
They asked anyone who sees the person of interest to keep their distance, put their safety first and call 911.
Alert Carolina sent a message just before 2:30 p.m. saying the suspect is still at large.
At 3:15 p.m., an alert went out saying all classes and UNC events have been canceled for the rest of the day.
Then, at 4:14 p.m., police gave the all clear.
"All clear. All clear," a post on X from UNC Police read. "Resume normal activities."
Another alert from UNC Police stated the Shelter in place was lifted, and advised to remain away from Caudil Labs.
The Chapel Hill-Carrboro City Schools posted to Facebook that students and staff will continue to stay indoors until school officials receive an "all clear" message from authorities, as a safety precaution.
"For planning purposes, this means dismissal at all levels of school will be significantly delayed today," the district said. "Once the 'all clear' is given, we'll begin dismissing in the usual order, with elementary students first, followed by middle schools and high schools. We do not yet know what time it will be considered safe to dismiss students and staff during this ongoing situation."
The Daily Tar Heel, a student-run paper at UNC, reported that one of the lanes on Interstate 40 has been closed, and some campus buildings are being evacuated.
A student who wished to remain anonymous told Fox News Digital they were in the Genome Science building, right across from the Chemistry Lab, when a "big notification" popped up and said, "ARMED AND DANGEROUS PERSON ON CAMPUS."
"I rushed outside assuming that would be the best location since they would most likely target larger crowds since I was in a large lecture of maybe 250–300 people," the student said. "Once I went outside, I saw people running in the direction of the Genome Science building. I decided to take the corner and investigate to see what was going on.
"That's when I saw cops engage their slides on their AR-15s," the student added. "I heard one large bang but nothing other than that. I stayed around the area and saw people running out of the Chem lab. Which was when I started videotaping around the area."
The student also said the general feeling around campus in one word is, "disturbed."
"One of my friends worked with him in the chemistry lab. However, he graduated this past year and was not [there]. Overall, it was extremely unexpected. I would always see stuff in the news but never expected to see things like this in person first-hand taking place," the student added.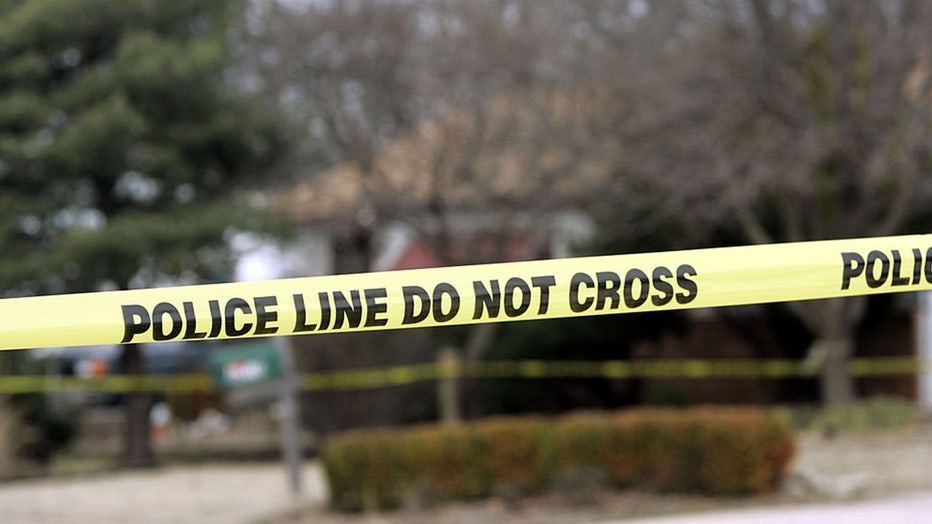 FILE - Police tape hangs across the street in front of the house. (Larry W. Smith/Getty Images)
Laron Dowdell, 33, a master's student at nearby Duke University, said he lives in Chapel Hill, right next to the UNC campus and heard an announcement saying there was an active shooter.
"I heard a loud siren that I've not heard before, and then I heard the announcement from the loudspeaker telling everyone to go inside," he told Fox News Digital.
He said he was initially scared, following this weekend shooting of three Black people in Jacksonville, Florida that authorities said was racially motivated.
"I was honestly at first a little afraid because I didn't know what the agenda of the shooter was," Dowdell said. "I'm a minority, a Black male, knowing about the shooting in Jacksonville (Florida), it kind of really frightened me."
A father who just dropped his freshman daughter off at school two weeks ago also wished to remain anonymous, and said she was barricaded in her room in her closet and texting for two hours.
"So much texting, FB threads, and news reports going on," the father said. "Someone said shooter was in her dorm hall, but can't confirm. She said she heard shots, but just don't know. We feel helpless."
Today is the man's daughter's first day of classes.
"The school did not text our daughter at all, except the Carolina Ready alerts, which is an app," he said.
North Carolina Gov. Roy Cooper, an alumnus, issued a statement on the situation just before 3 p.m.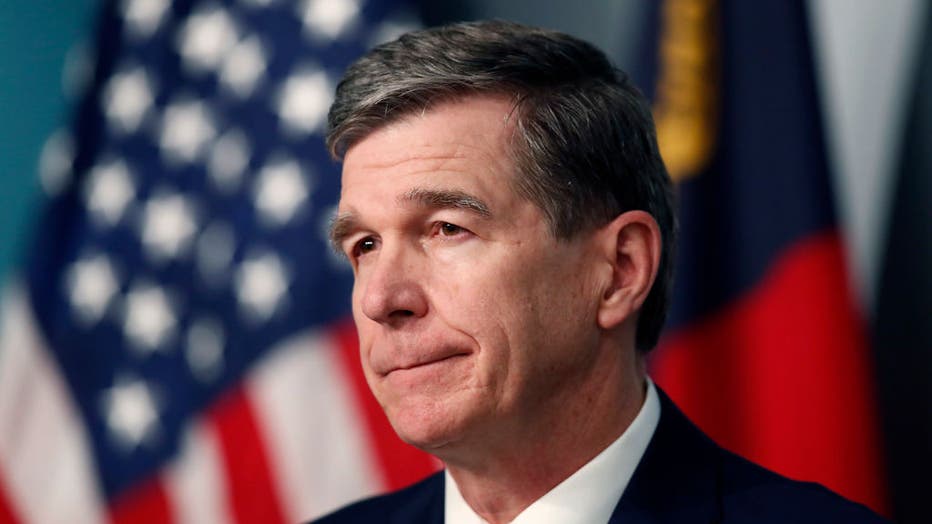 FILE - North Carolina Gov. Roy Cooper listens to a question during a briefing on the coronavirus pandemic at the Emergency Operations Center in Raleigh, N.C., Tuesday, May 26, 2020. (Ethan Hyman/Raleigh News & Observer/Tribune News Service via Getty Images)
"I have spoken with Orange County Sheriff Blackwood and Dept. of Public Safety Secretary Buffaloe and pledged all state resources needed to capture the shooter and protect the UNC campus," Cooper said. "My office is in communication with law enforcement and officials at UNC-Chapel Hill who are taking precautions to protect campus safety following today's shooting. This is a tragic way to start a new semester and the state will provide any assistance necessary to support the UNC community."
The campus is approximately 729 acres and has a student body of over 31,000.
In 2019, the university made national headlines when two students were killed and four others were injured after a former student opened fire inside a UNC-Charlotte classroom.
In 2018, hundreds of students topped the Confederate monument known as Silent Sam, at UNC-Chapel Hill, and in 2006, a former student plowed an SUV into a popular student gathering spot on campus to allegedly avenge the deaths of Muslims worldwide. Nine students were injured in the incident, and the suspect was sentenced to 33 years in prison.
In June, UNC announced it would no longer use race as a factor in its admissions and hiring decisions after the Supreme Court overturned affirmative action in college admissions.