UK dog groomer recreates nativity scene with adorable dogs-- and a puppy in a manger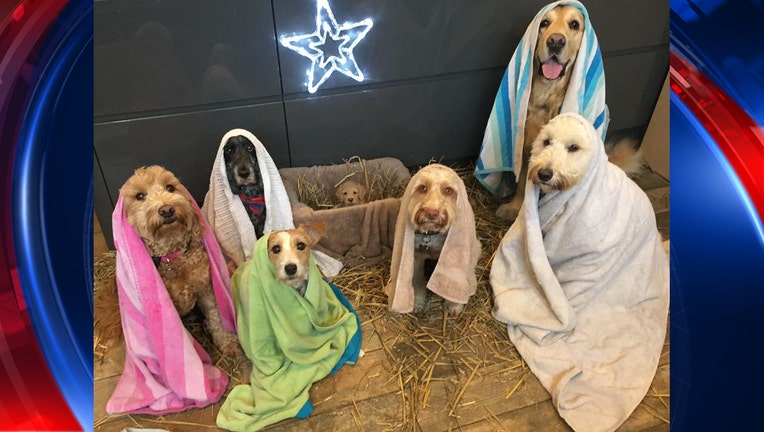 article
WASHINGTON - Your child's school Christmas play might have been cute, but a dog groomer in the UK has you beat-- at least for this year.
The internet is loving the now-viral photo posted on Facebook by Wags To Riches Pet Services in Mountsorrel, Leichestershire. They recreated a nativity scene with six dogs wearing towels and blankets over their heads for robes-- and a tiny puppy lying in a manger.
The original photo was posted on Facebook on December 5, and as of the writing of this story, it had been shared over 5,300 times.
According to their Facebook page, Wags To Riches Pet Services is run by a husband and wife team, and they offer dog grooming, walking, home boarding and pet sitting services.
A similar photo was posted on their Facebook page last year, but with one less wise man (according to the photo caption, one ran off) and a stuffed puppy in the manger.