Trump to nominate Perdue as agriculture secretary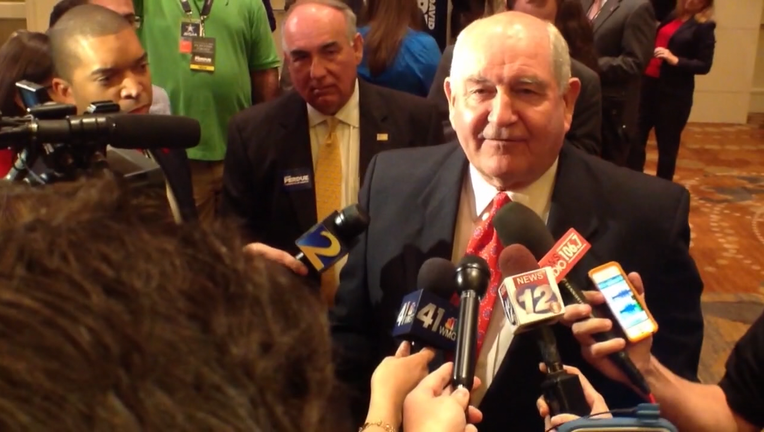 article
ATLANTA - FOX News confirms former Gov. Sonny Perdue will be nominated as Agriculture Secretary in Donald Trump's incoming administration.
A senior transition source told Fox News that Perdue's nomination was expected to be announced by Vice President-elect Mike Pence during a press briefing with incoming White House Press secretary Sean Spicer Thursday morning.
FOX News had previously reported that one transition staffer called Perdue a "lock" for the position and had had long been considered the favorite to head the Agriculture Department in a Trump administration.
This rounded out Trump's Cabinet choices, with the transition teams making their choices ahead of Friday's inauguration.
Perdue served as the 81st Governor of Georgia. He was the first Republican to take the post since the Reconstruction era.
During his term, the governor saw one of the worst droughts and the most severe flooding in the state's history.
Perdue, a native of Perry, Georgia, is a graduate of Warner Robins High School and the University of Georgia.
U.S. Senator David Perdue (R-GA), a member of the Senate Agriculture Committee, congratulated his cousin in a statement sent to FOX 5 News which reads:
Perdue is the second Georgian of note to be tapped for Trump's new administration. Rep. Tom Price, who served Georgia's 6th District, is currently going through confirmation hearings to head the Department of Health and Human Services.
NEXT ARTICLE: Trump's HHS pick will sell off stock to avoid conflicts