Trio arrested for burglaries targeting Frederick County farmers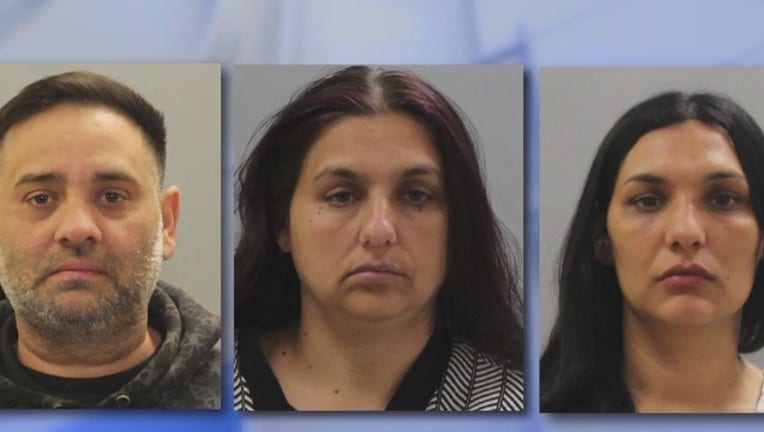 article
A multi-agency effort has led to the arrest of three people suspected of targeting farms throughout Frederick County. 
The crooks would pretend to want to buy eggs, bread or farm animals, but it was just a distraction, while someone else would creep into the home and steal valuables. 
There were at least 16 reported burglary cases like this in Frederick County, but police say suspects were operating in Southern Pennsylvania, too. 
Deputies arrested Stefan Chiciu, Anisoara Nistor, and Anna Maria on out-of-state warrants. They are all Romanian nationals and the sheriff says they are here in the U.S. illegally. 
According to the Frederick County Sheriff's Office, the suspects traveled from Baltimore to rural areas across the state in various minivans with out-of-state plate. 
The Frederick County Sheriff's Office was one of nine agencies in the region on the investigation. 
"It was a long term very complicated investigation," Frederick County Sheriff Chuck Jenkins said. "It took a lot of manpower, a lot of effort, [and] surveillance … It was quite complicated in the beginning to identify who was involved in the network."
Jenkins also told FOX 5 that the sheriff's office believes there are more thieves who are part of the same crime ring that are still out there. And they are working to track them down as well.