Top Army germ lab shut down after failing inspection, neighbors say they weren't notified
FREDERICK, Md. (FOX 5 DC) - Senator Ben Cardin and Congressman David Trone of Maryland have added their voices to the growing calls for information on why a major military germ laboratory in Frederick, which conducts research involving dangerous microbes like the Ebola virus, has been shut down.
The United States Army Medical Research Institute of Infectious Diseases at Fort Detrick wrote in a statement that: "Research is currently on hold and that the shutdown is likely to last months."
The statement said the Centers for Disease Control and Prevention decided to issue a "cease and desist order" last month to halt the research at Fort Detrick because the center did not have "sufficient systems in place to decontaminate wastewater" from its highest-security labs. 
U.S. Senator Chris Van Hollen is demanding answers from Acting Secretary of the Army Ryan McCarthy.
In a letter, Senator Van Hollen wrote: "this work stoppage may harm ongoing research. USAMRIID had several active projects at the time the cease and desist order was received, including the development of therapies for lethal viruses with no approved vaccines or treatments."
Van Hollen says he's also upset the closure was not reported to local officials and Congressional representatives who he says learned of it through media reports."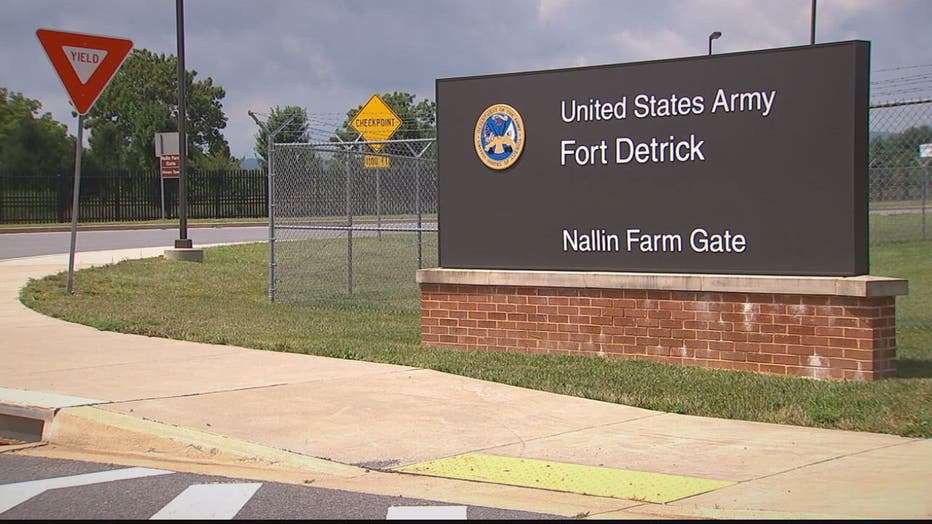 Likewise, officials in the City of Frederick say they need more information.
Alderman Ben MacShane tells FOX 5, "There are some big question marks. What is exactly happening? Are there safety concerns? How widespread is this shutdown? We have a LOT of questions!"
Some residents in Frederick echoed those concerns, with one woman saying, "You've got the people that work there that they probably can't say anything, then other mentalities, people that don't care about it and others that are informed about what's going on and are a little nervous about it."
FOX 5 requested to speak with the Garrison Commander at Fort Detrick. That request was not responded to.
The Army did write in a statement that "research is currently on hold and that the shutdown is likely to last months."
As of now there is no information, as to when or if that military laboratory would reopen.