Thieves are stealing gaming machines from 7-Eleven stores in Fairfax Co.
FAIRFAX COUNTY, Va. - You've heard of thieves holding-up convenience stores – but maybe not like this.
According to Fairfax County police, people have been targeting the bulky gaming machines found inside some 7-Eleven stores. 
While the machines are about the size of an ATM, surveillance footage of one incident released by investigators Tuesday showed two masked men entering an Alexandria 7-Eleven at about 11 a.m. Saturday morning, brazenly picking up a machine, and simply walking out.
"It's not like individuals who are coming in late at night when it's one clerk," Second Lt. James Curry explained. "It's individuals in the early morning, during the daytime, and even in the back [of the surveillance footage] you can see, it's either an employee or a customer who's standing there as these suspects walk right out the door with this machine."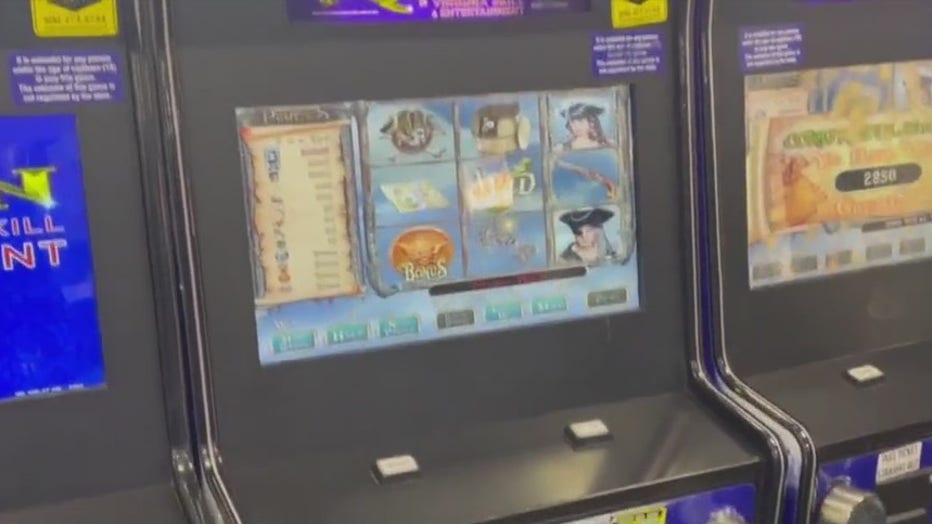 Altogether, six Fairfax County 7-Elevens have been hit within the last month, according to police – four in Alexandria, one in Springfield, and one in McLean. The thieves have taken the full machine in some instances, police said, while they've attempted to break into the machines while still inside the store in others.
READ MORE: 1 killed in double shooting near 7-Eleven in Woodbridge
Anyone with information about the incidents is asked to please call the Fairfax County Police Major Crimes Bureau at 703-246-7800. Representatives for 7-Eleven didn't immediately respond to a request for comment.