Survey shows teachers and parents support metal detectors in Alexandria City Public Schools
ALEXANDRIA, Va. - According to a new survey, a significant amount of students, staff, and parents believe Alexandria City Public Schools should have some type of screening for weapons at schools.
More than 4,300 people responded to the survey, including more than 1,100 students. 
Of those who responded, 85% said they support the idea to beef up security at the entrances of schools in the district. 
ACPS is set to vote on the plan to do a pilot program, which will bring metal detectors into some of the high schools, before rolling it out at middle schools.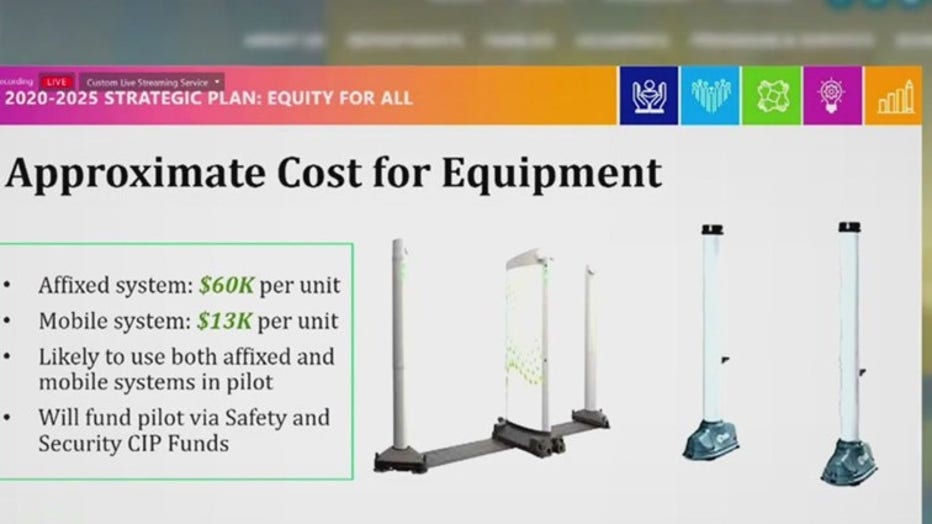 The metal detectors could be installed as early as May.
The survey shows 66% of people strongly agree with weapon screening equipment in high schools, while 56% say the same for middle schools. 
Julian Patrick, an 18-year-old senior at Alexandria City High School, told FOX 5 he doesn't think his school really needs them. 
"I understand why they want them because they want to be safe." However, the senior says he feels safe "regardless." 
More than 2,200 participants who filled out the survey were family members, and around 1,100 were students. The remainder, according to ACPS, were completed by staff and community members.
ACPS says they will present and discuss the results of the survey on Thursday. The board will decide the next steps at that meeting.