Tax-exempt status revoked from Richard Spencer's white nationalist group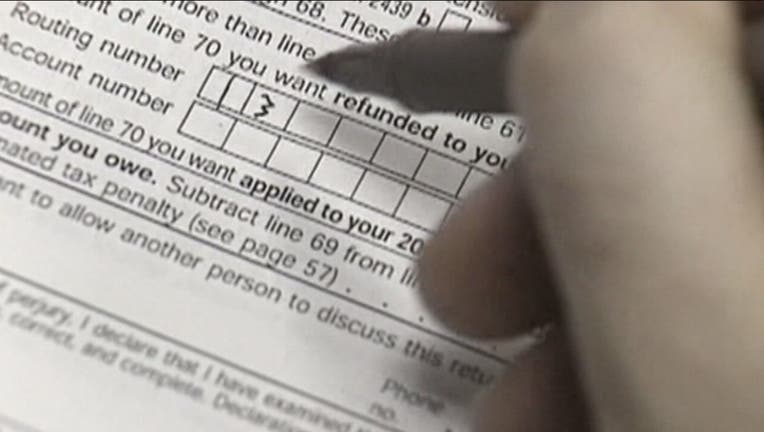 article
The U.S. government has revoked the tax-exempt status of a group run by prominent white nationalist Richard Spencer for its failure to file tax returns.
Internal Revenue Service records show Spencer's National Policy Institute automatically lost its tax-exempt status as a 501(c)(3) nonprofit after failing to file tax returns for three consecutive years.
Spencer blamed the revocation on an IRS error that led his group to think it wasn't required to file tax returns. But he doesn't have any evidence the move was politically motivated and expressed confidence that his organization can regain its tax-exempt status.
"I don't think of this as a political assassination at the moment," he told The Associated Press on Tuesday. "It's an annoying thing. It's also kind of a bump in the road."
The Los Angeles Times first reported the story.
Spencer popularized the term "alt-right" and is a leading figure in a fringe movement that has been described as a mix of racism, white nationalism and populism. Spencer, an outspoken supporter of President Donald Trump, hosted a postelection conference in Washington that ended with audience members mimicking Nazi salutes after Spencer shouted, "Hail Trump, hail our people, hail victory!"
IRS records indicate that, sometime in 2006 or 2007, the agency mistakenly reclassified the National Policy Institute as one that didn't need to file tax returns, according to Chuck McLean, a senior research fellow for the nonprofit watchdog Guidestar.
The IRS posted a notice of the group's revocation on its website Monday, but the loss of its tax status is retroactive to May 15, 2016, the date when its most recent tax return was due.
McLean said he suspects the group's revocation was an "automated thing."
"They handle so many of these, it's just a routine thing," he added.
Spencer said he had delegated bookkeeping responsibilities to others and was let down, but acknowledged that "ignorance of the law is not an excuse."
"I'm assuming we can play ball with the IRS going forward," he said, adding that his group already has submitted tax forms for the past three years.
Louisiana State University law professor Philip Hackney, a former IRS attorney, said it shouldn't be difficult for Spencer's group to get reinstated as a tax-exempt nonprofit. But an IRS error isn't a valid excuse for its failure to file tax returns, according to Hackney.
"They should have still been filing," Hackney added.
An Associated Press review of tax records in December found that the National Policy Institute and three other groups at the forefront of the white nationalist movement have registered as charities and raised more than $7.8 million in tax-deductible donations over the past decade. William H. Regnery II, a wealthy publisher, founded the National Policy Institute in 2005.
The National Policy Institute raised $442,482 in tax-deductible contributions from 2007 through 2012. The group used an address in Whitefish, Montana, on its 2012 tax form, but it currently uses a post office box in Arlington, Virginia, to solicit donations by mail.
Regulators in Virginia are reviewing whether Spencer's group should have registered with the state. Elaine Lidholm, a spokeswoman for the Virginia Department of Agriculture and Consumer Services, said the agency began its review in response to a reporter's inquiry about the group within the past two weeks.
Lidholm said the National Policy Institute submitted an incomplete registration form to the agency in 2006.
"It's not uncommon for someone to start a registration, not give us enough information and we never hear from them again," she said.