Suspects arrested minutes after Prince George's Co bank robbery, police say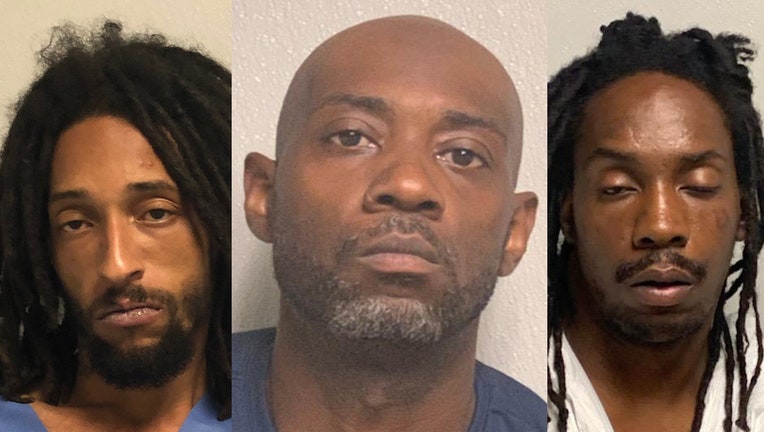 LANHAM, Md. - Prince George's County police arrested two bank robbery suspects just minutes after a heist in Lanham on Wednesday – and caught a third suspect five hours later.
According to police, around 10:30 a.m. on Wednesday, 33-year-old Charles Gray of Forestville walked into a bank in the 9000 block of Annapolis Road, threatened an employee, and demanded money.
Police caught up with the vehicle Gray fled in after it became disabled at the intersection of Woodmore Drive and Clearwood Drive.
When the vehicle stopped, three men jumped out.
Police say they caught up with Gray hiding under the back deck of a nearby home, and a second suspect, 43-year-old Donald Berry, in a wooded area.
Around 3:30 p.m., police caught 29-year-old Brandon Porter in Mitchellville.
All three men were charged with robbery, assault, and theft.
They are currently jailed without bond.
If you have any information that might help police in their investigation into the incident, call (301) 772-4905.