Frederick County detectives believe missing teen's alleged killer may have been planning a mass shooting
FREDERICK, Md. (FOX 5 DC) - A Frederick County teen accused of murdering a former classmate whose family had reported him missing may have had much larger plans in mind, according to police documents.
According to Frederick County sheriff's detectives, 19-year-old Joshua Eckenrode may have been planning a mass shooting around the time that he allegedly shot Curtis Mason Smith to death.
READ MORE: Frederick County sheriff's investigators say teen's death was 'suspicious'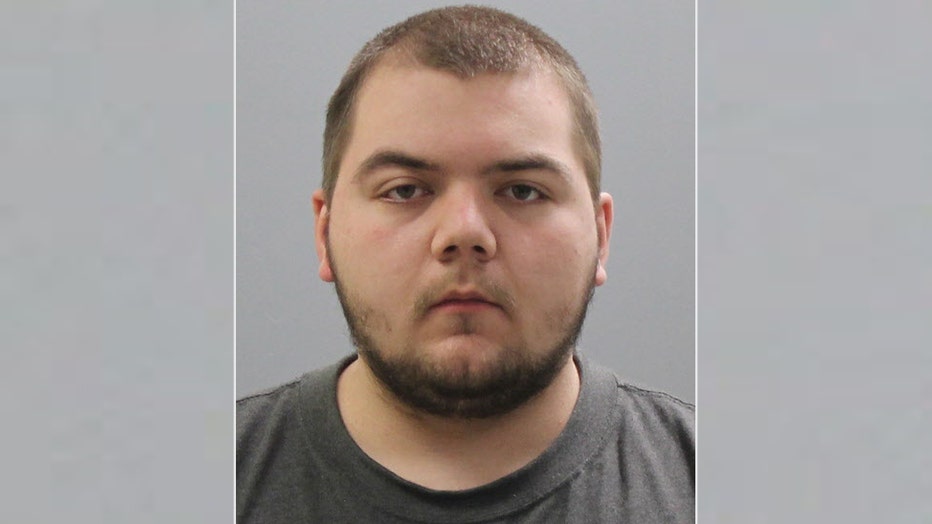 Joshua David Eckenrode (Frederick County Sheriff's Office)
According to documents, a search warrant for 19-year-old Joshua Eckenrode's apartment in Thurmont yielded a cache of guns, along with explosives and a note to family members that said he apologized for "having to go out this way."
Detectives believe that the detailed plan for the handguns, shotguns and semi-automatic rifles – along with the explosives – suggested "evidence consistent with Eckenrode possibly intending to carry out a mass shooting and/or mass casualty event."
Download the FOX 5 DC News App for Local Breaking News and Weather
The sheriff's office was able to detain Eckenrode on charges related to the weapons and explosives while they gathered evidence they say supports their case for charging him in connection with Smith's murder.
Eckenrode told sheriff's detectives that he had been classmates with Smith, and they'd been talking about a vehicle for a "couple of weeks." Eckenrode had reportedly told Smith that if he bought a new car, he'd be interested in buying his old one.
Detectives also learned through a family member that Smith had come into a large amount of cash recently.
When they searched property owned by Eckenrode's mother, they found blood soaked clothing that matched what Smith had been wearing the day he disappeared, as well as more weapons and explosives.
The sheriff's office charged Joshua David Eckenrode of Thurmont with first-degree murder, along with firearm use in a violent crime.
Eckenrode is currently jailed at the Frederick County Adult Detention Center.