Suspect accused of breaking into home, threatening man with sword in Charles County
CHARLES COUNTY, Md. - A suspect is now facing multiple charges after Charles County police say he broke into a home using a metal pole and threatened a man with a sword. 
Police say 36-year-old Jasper Bernard Ford was arrested and charged in connection to a violent incident that took place around 8:27 a.m. on Aug. 6. 
Officers were called to the 3000 block of October Place in Waldorf for the report of an injured person. Upon investigating, detectives discovered that Ford went to the home and a fight broke out between him and another man who lived there. Ford then left the home and came back carrying a metal pole and a sword.
Ford broke out a side window to the victim's home with the pole and then threatened the man with the sword. The victim was able to disarm Ford and an altercation ensued. Then, Ford picked up a large rock and threw it at the victim. When officers arrived, Ford tried to flee but was apprehended and transported to a hospital after claiming that he needed treatment.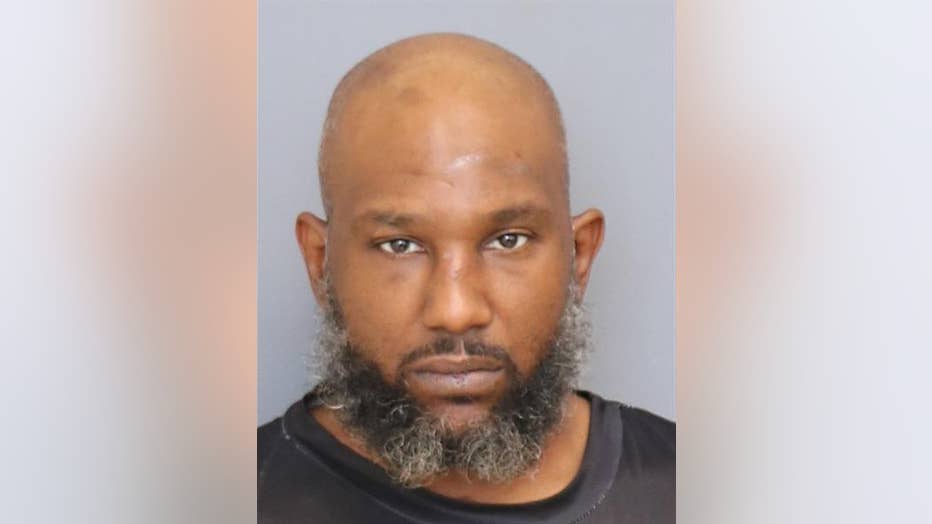 While en route to the hospital, Ford spat at the officer and remained combative at the hospital.
After he was treated, Ford was released and taken to the county detention center. He resisted arrest as officers attempted to handcuff him and he continued spitting at the officers. 
He was then transported to the Charles County Detention Center where he was charged with first-degree assault, second-degree assault, disorderly conduct and resisting arrest. A judge ordered that Ford be held without bond.