'Superbug' cases confirmed in Maryland, Virginia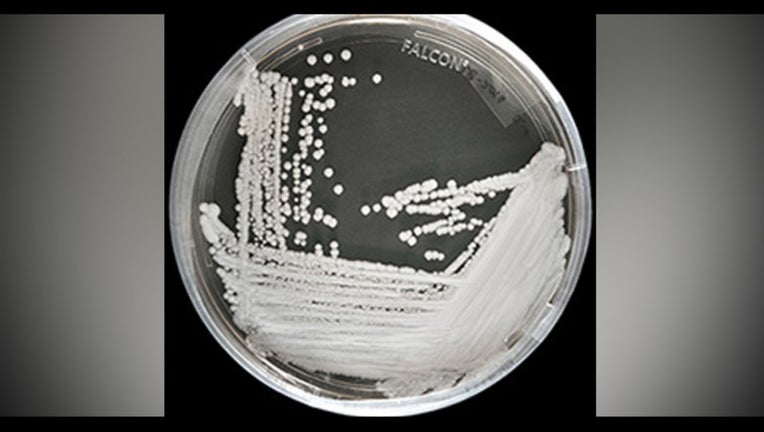 article
WASHINGTON (FOX 5 DC) - The Centers for Disease Control is warning residents in both Maryland and Virginia to be aware of a rare, drug-resistant superbug that seems to be a threat to the region.
The CDC says there have been three confirmed cases of C. auris, which is commonly known as a drug resistant "superbug," in Maryland and one case in Virginia.
Officials in New Jersey have confirmed 101 cases - and New York has confirmed more than 300 cases.
The superbug grows as yeast - and the symptoms include difficulty swallowing, burning, genital itching, and sometimes a cheese-like discharge.
The fungus can spread through either person-to-person contact or from contact with a contaminated object.
Health officials say it has the potential to survive on surfaces for several weeks.
The fungus can also cause life-threatening infections when it enters a person's bloodstream.
So far, health officials have not disclosed where the infected patients live, or which hospitals they sought treatment from.