Stafford County deputy rescues eagle found in Wawa parking lot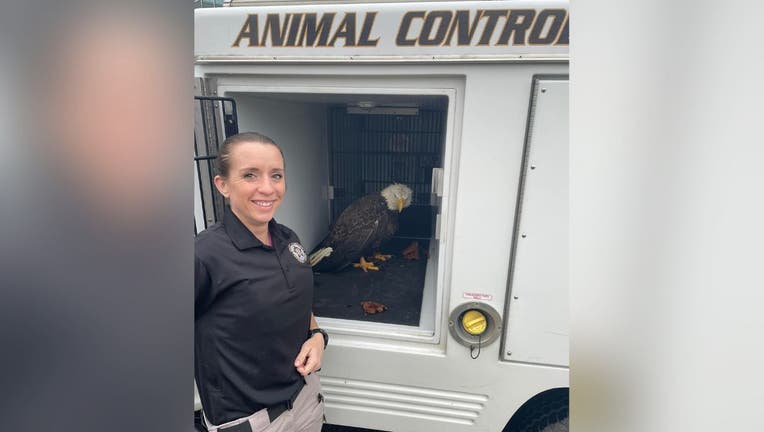 article
STAFFORD COUNTY, V.a. (FOX 5 DC) - A Stafford County deputy rescued her first eagle on Monday after it was found injured in a parking lot.
Deputy L. C. Hopkins, along with Sgt. A.J. McCall, found the injured eagle in the parking lot of the Wawa on Austin Park Drive.
The eagle was unable to fly and officials believe he was hit by a car.
Officials say the eagle will be headed for care and hopefully be released back in Stafford County soon.