St. Mary's County community rallies to help find suspect in dog slaying case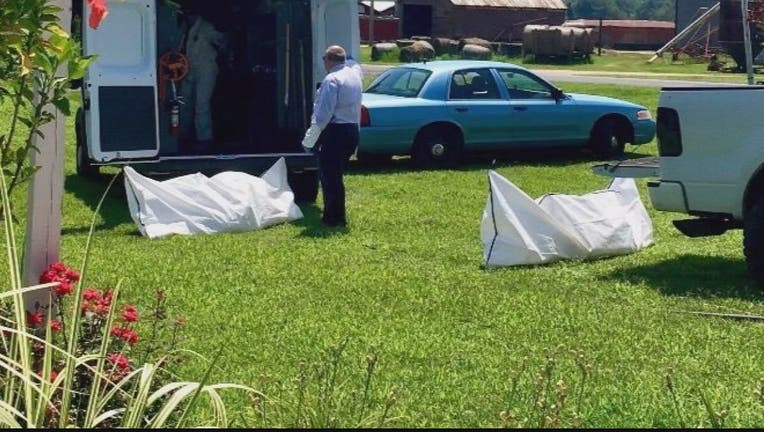 article
MECHANICSVILLE, Md. - Two dogs found dead and dumped in a disturbing case of animal cruelty in St. Mary's County. 
The black labs were discovered last month on the side of Parlett Morgan Road in Mechanicsville, and investigators and the community are desperate for answers.
NOTE: Please be aware details of this story may be disturbing.
"I stopped the car and I get out and I walk into the woods and I see the first lab…and then I found the second one…and they were beheaded," said neighbor Sherry Kwiatowski, who lives down the street from where the bodies of two dogs were found back on July 14 along Parlett Morgan Rd in Mechanicsville.
Kwiatowski says she noticed vultures circling the area, which made her go out to investigate. That's when she saw two dogs, weighing more than 80 pounds each, dead and decapitated.
"The community is outraged, our sheriff is outraged. We are all pet owners but even if we are not the crime itself is very disturbing," she said.
According to Corporal Julie Yingling with the St Mary's County Sheriff's Department, several tips have come in over the weeks but none have led them to the possible owners of the dogs and no one has come forward.
Their bodies were sent off for a necropsy, but deputies are not releasing any more information about the results citing the ongoing investigation.
"Right now we are looking at and investigating every angle that comes forth to us. Everything is on the table at this point we are investigating every possible scenario," said Yingling.
Meanwhile the quiet, rural community has not forgotten about the dogs.
Neighbor Kim Summy started a GoFundMe page that has raised more than nine thousand dollars. 
That money will go toward a reward for information that leads to an arrest or indictment.
"I'm not surprised at all that our community came through and donated that money. To decapitate the dogs speaks to a whole 'nother level of person. And that person is a sick individual and needs to be caught," Summy said.
Investigators want to hear from anyone who may have seen something suspicious in the area of Parlett Morgan Rd between July 12-14.
Or who may have a neighbor with dogs that match this description that haven't been seen in some time.
If you have any information you should contact the St. Mary's County Sheriff's Department. Tips can be made anonymously by calling 301-475-3333 or you can text a tip to "TIP239."