Spirit to ground 7 planes over engine issue: 'Disappointing development'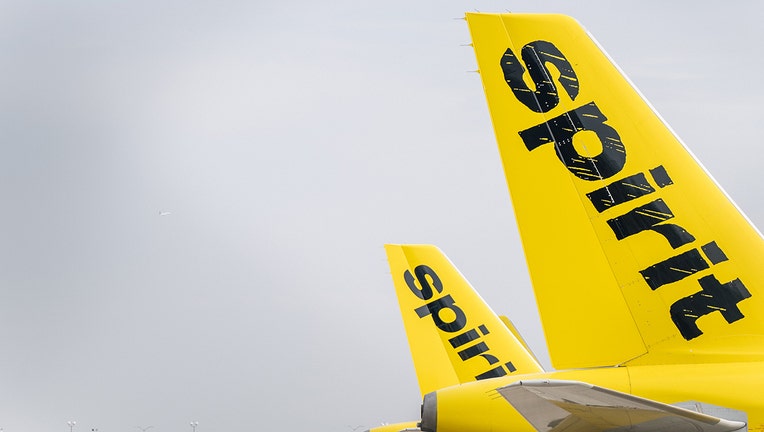 article
Spirit Airlines CEO Ted Christie said Thursday that the carrier has to ground seven Airbus A320neo planes through the end of the year over an issue with Pratt & Whitney's GTF engines, calling it another "disappointing development." 
RTX – which owns the engine maker – told analysts on an earnings call last week that numerous Airbus passenger jets will need to have their engines removed and inspected after Pratt & Whitney discovered a quality control issue.
RTX said that a "rare condition" in powder metal used to manufacture certain parts made between late 2015 and mid-2021 will require speeded-up fleet inspections. The engine involved is most often used to power the Airbus A320neo, a midsize jet popular for short and medium-distance flights. 
SPIRIT AIRLINES BRINGING IN 4,000 PILOTS, FLIGHT ATTENDANTS, OTHER TEAM MEMBERS THIS YEAR
RTX told analysts that it expects about 200 Pratt & Whitney PW1100 engines will need to be pulled off and inspected by mid-September, and another 1,000 engines will need inspections in the next nine to 12 months.
Sprit has 13 engines in the first group of engines that Pratt & Whitney identified for inspection, according to Christie.
"The current plan is to begin pulling these engines from service after Labor Day, which will result in seven neo aircraft being removed from scheduled service," he said. 
DOJ SUES TO BLOCK $3.8B JETBLUE-SPIRIT AIRLINES MERGER, SAYING IT WILL MEAN HIGHER FARES FOR CUSTOMERS
However, the plan to do so significantly impacts the airline's September revenue, according to Christie. Spirit is the largest operator of GTF-powered NEO planes in the U.S.
Spirit also had the "highest number of engines produced during the 2015 to 2021 period," he added. 
The budget carrier should know by mid- to late-September if more of its engines will need to be removed, Christie said. 
"This new issue is yet another frustrating and disappointing development," Christie added. 
Spirit said it has already taken a financial hit from weather issues coupled with air traffic control challenges.
In its quarterly report, Spirit disclosed that it dealt with "softer than expected" demand for the peak summer travel period as customers shifted toward more long-haul international travel.
The Associated Press contributed to this report.