Special education battle continues in Prince George's County
HYATTSVILLE, Md. - It's something many parents struggle with: making sure their special needs student is getting a proper education. A Prince George's County mother felt her daughter's school was failing her, she complained to the state and the Maryland State Department of Education found violations in the classroom.
But from there, FOX uncovered a surprising lack of oversight to get those problems resolved.
FOX 5 first spoke to Tracy Sherman last year. She's filed two complaints with MSDE alleging her daughter, 11-year-old Jaelynn, wasn't tested correctly for disabilities and that Rosa Parks Elementary in Hyattsville wasn't following Jaelynn's Individualized Education Plan.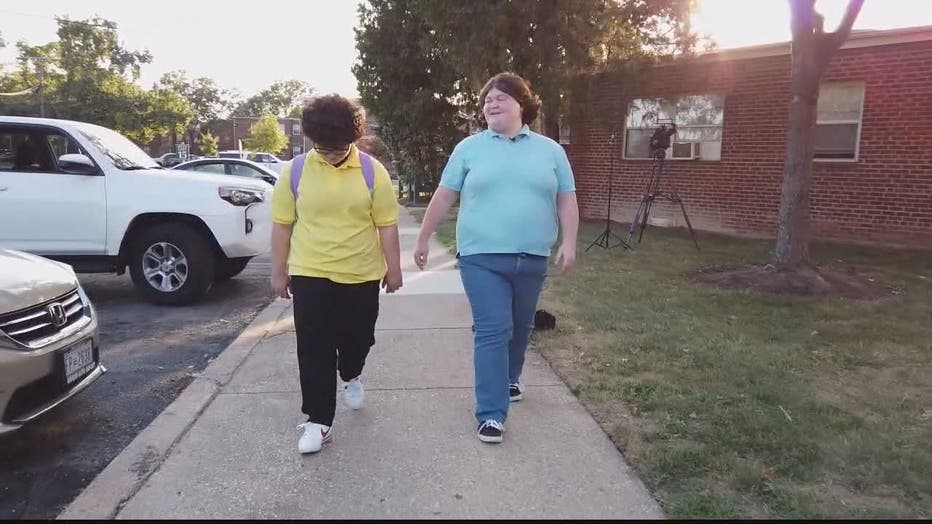 MSDE's response letters confirm multiple violations, and in the more recent case, the state set a Jan. 2019 deadline for PGCPS to show they corrected the problems.
"At first I was very excited to see they are actually seeing our side, they're seeing the proof that we've submitted," said Sherman. "Somebody's going to hold them accountable. And they put a deadline so they must be serious."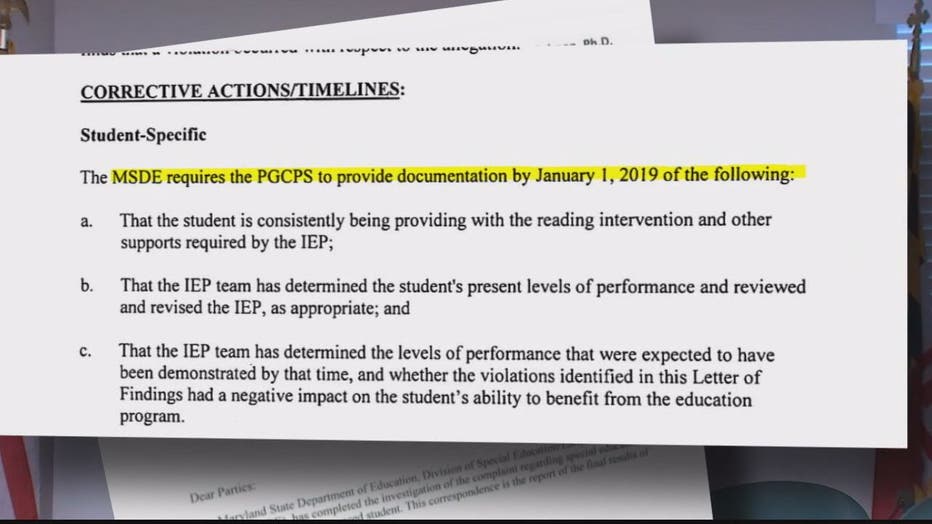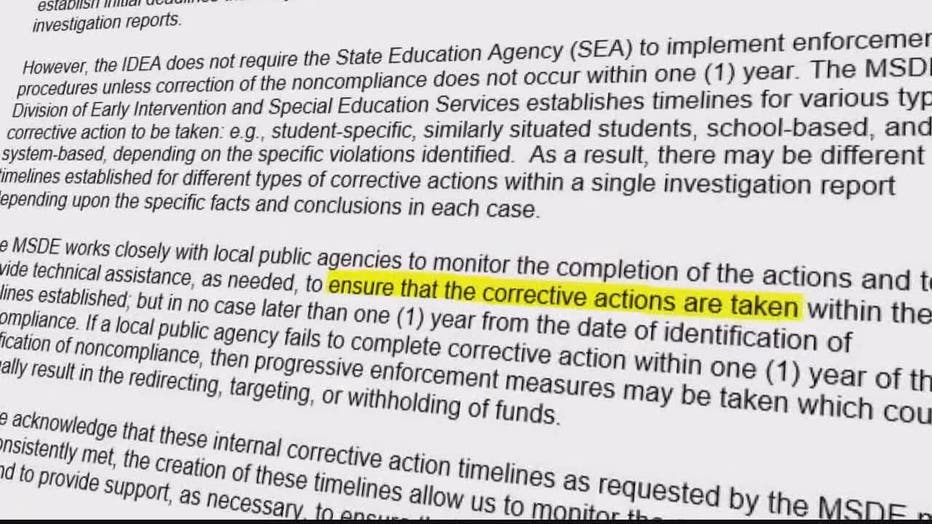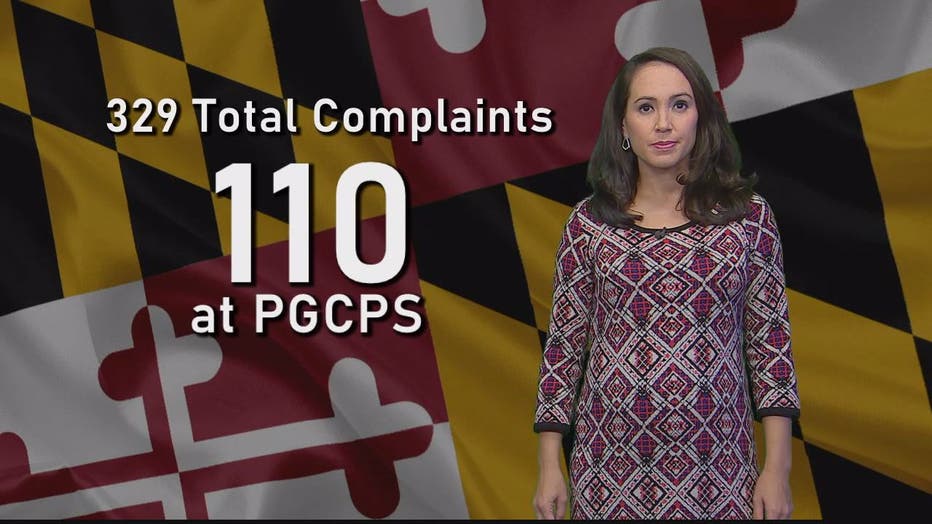 But seven months after that deadline passed, Sherman found out PGCPS still had not provided evidence of corrective action the state required.
"PGCPS was required to provide documentation that the intervention is being consistently provided. To date, we have not been provided with sufficient documentation that this corrective action has been completed," reads the letter to Sherman from MSDE dated August 2019.
"I feel it's a little ridiculous because the school should be held accountable," Sherman said. "Anybody else in any other situation would be held accountable if they were found to violate the law."
It wasn't until FOX 5 started asking PGCPS and MSDE about why documentation wasn't provided that PGCPS finally provided full documentation, nearly eight months after the January deadline.
Laura Schultz, co-founder of Decoding Dyslexia Maryland, often works with parents going through this same complaint process."There's not a lot of follow up or accountability," said Schultz of MSDE.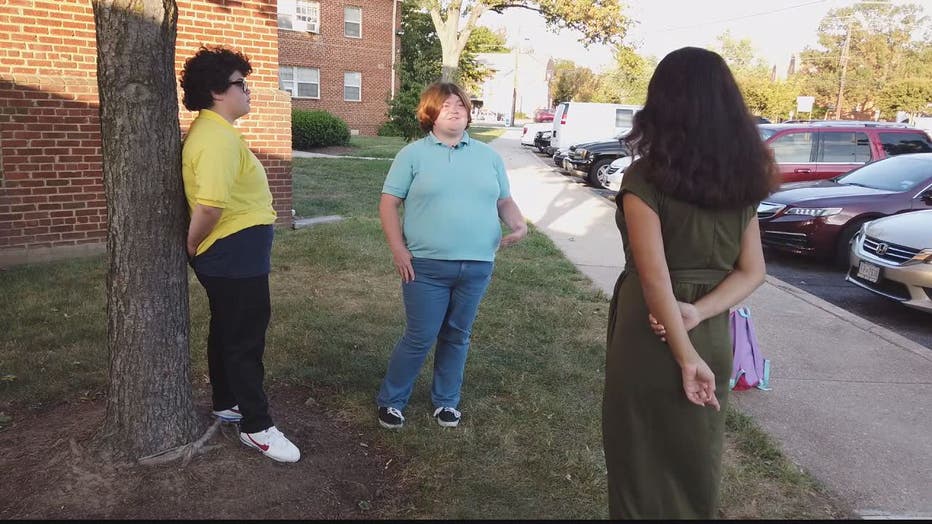 She said while she has seen positive outcomes to the complaint process, others cases go unresolved even when the state finds violations at schools."A lot of times. we find the parents will report that there is no enforcement from the state department of education. That if the school district doesn't do what they're supposed to do or what the findings require them to do, there is no follow up from MSDE," Schultz said.
For weeks, FOX 5 has been requesting an interview from MSDE, but those requests have been denied.
We found out MSDE currently has 76 unresolved complaints, including 12 dating back to the 2017-2018 school year.
In a statement, MSDE acknowledges deadlines they set "may not be consistently met," but that the agency works closely with schools to ensure corrective action is taken.
It also points out that federal law does not require MSDE to implement any enforcement procedures until a school is out of compliance for one year after a violation is found.
FOX 5 asked PGCPS why it did not prove corrective action was taken by the state deadline. A spokeswoman provided a statement reading: "Due to student privacy laws, we are unable to share personally identifiable information or discuss student-specific matters. Prince George's County Public Schools (PGCPS) works collaboratively with the Maryland State Department of Education (MSDE) to fully investigate and resolve parent concerns expeditiously."
Sherman said she doesn't understand why the process is so difficult.
"Nobody's listening it feels like," said Sherman.
Since July 2017, 329 special education complaints have been filed with MSDE. One-third of them are complaints against PGCPS.