Silver Spring businesses divided on county's 'Late Night Safety Plan'
SILVER SPRING, Md. - Montgomery County officials say the recently proposed "Police – Late Night Business Safety Plan" is supposed to improve public safety in the midst of Downtown Silver Spring's crime wave and police staffing shortages. 
It requires businesses that operate within a "priority area" between midnight to 6 a.m., to create a safety plan that would have to be approved by police.
The Montgomery County Council's Public Safety Committee hearing on Bill 14-23 was postponed on Monday. In the meantime, more business owners are vocalizing their frustration with the legislation that would require hiring security guards, more training, and adding certain exterior lighting and high definition digital cameras in the area.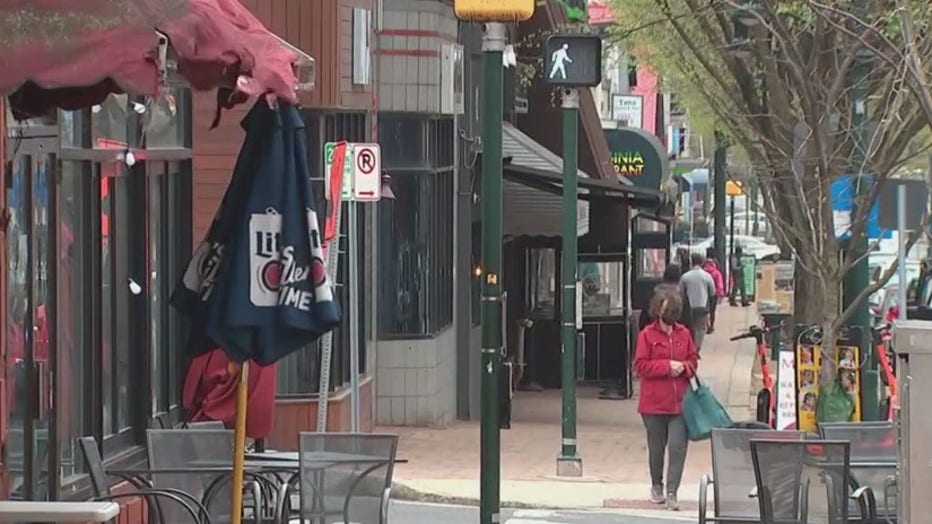 FOX 5 asked Montgomery County Council President Evan Glass about the bill during a Monday virtual news conference. Glass said when it comes to Silver Spring safety, ultimately, everyone has to come together.  
"We certainly know that our police department has been patrolling Downtown Silver Spring and other areas, but we also need to make sure that our business owners are upholding their end to make sure residents are safe inside and outside when leaving those establishments," Glass told FOX 5.
Representatives with the Silver Spring Justice Coalition spoke against the bill a couple of weeks ago, arguing that it creates an equity issue because it targets mostly Black and brown businesses instead of making this requirement for all county business.
It was argued in a public meeting that cameras would only help police secure arrests since there's little evidence cameras would deter crime.
Another business owner, who also recently spoke to MoCo360, argued the bill will crush them.
Quarry House Tavern co-owner Jackie Greenbaum says the bill unfairly puts the blame of crime —  and puts the responsibility of public safety — on small business owners who are still struggling to regain their foothold from forced pandemic closures and operational changes.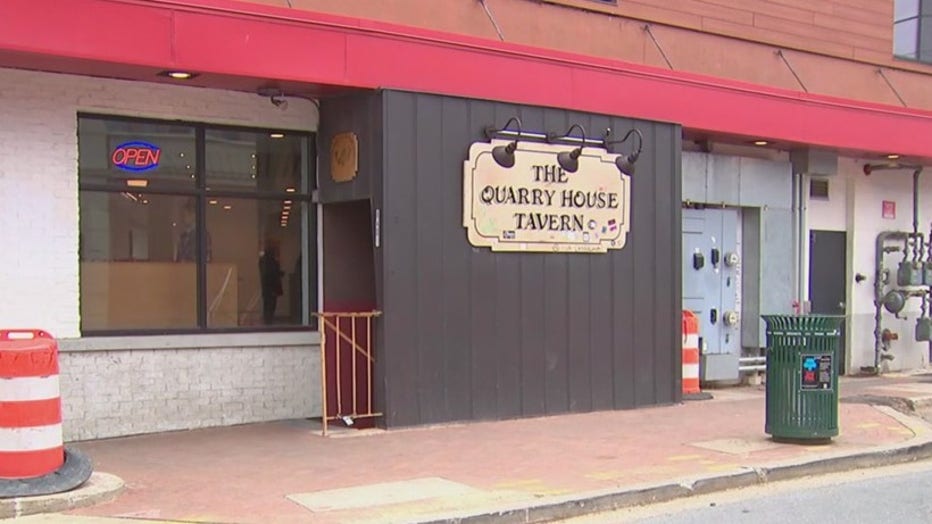 She also mentioned how some serious crimes, including the still unsolved December fatal shooting of 62-year-old Charles Reynolds inside the Wayne Avenue parking garage, happened a few hours before that midnight to 6 a.m. timeframe.
"It begs the question of whether this is really attacking the problem by putting the burden on us. We cannot afford it," Greenbaum said. "A security guard, if that's what ends up being or what is recommended or required of us, absolutely would break our backs. It has got to cost at least 35 bucks an hour, a couple of hours, if we can even find a security guard that would work just for that period. That is another issue, is whether that's practical."
Greenbaum told FOX 5 she would also have concerns on whether the security would be required to be armed. She does not, however, have an issue with the camera requirements.
Another issue that was brought up is the lack of an appeals process in the bill. If it were to pass as is, a business could be shut down if Montgomery County police reject a business' safety proposal.
FOX 5 also previously head another business owner speak in favor of the legislation, becoming emotional when he spoke about how his business has had to pay out of pocket to keep customers safe.
A new date for the next public safety hearing to go over the bill has not been disclosed. A spokesperson for the council told FOX 5 the bill has to be brought up again by May 25, otherwise, it's likely the council won't be able to bring it back up again until June.