Several pools vandalized in Reston over the weekend, officials say
RESTON, Va. (FOX 5 DC) - It's happened again — several cases of gross vandalism at some Northern Virginia pools.
"When you are putting feces in a pool that is clearly contaminating the pool and a potential health risk to people that are using the pools," said Mike Leone, Reston Association Director of Communications.
Leone says five of the community's 15 pools were vandalized sometime between Saturday night and Sunday morning.
In four cases, the vandalism was minor — mainly the pool furniture, like chairs and tables, had been thrown into the water.
However, at Reston's Glade pool, lifeguards discovered poop in both the pool and near the pump room where all the chlorinating equipment is kept.
The pool was shut down for an entire day for cleaning and reopened Tuesday.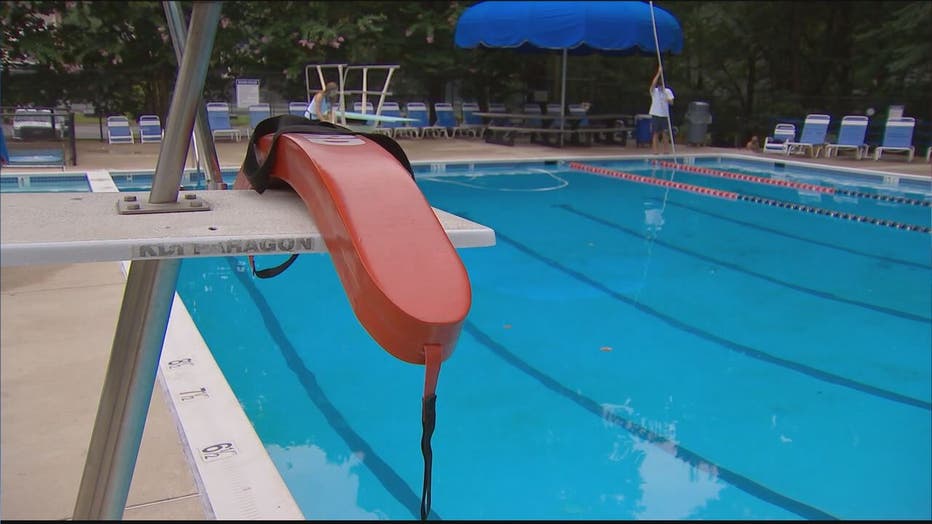 Back in June, FOX 5 covered another similar spree of vandalism. At least seven pools in McLean, Vienna, Great Falls and even Arlington were hit.
Suspects stole money from the snack bar registers, threw pool furniture into the water and, again, defecated in the pool at the Tuckahoe Recreation Club in Great Falls, forcing it to close for cleaning.
Police say they do see an uptick in these crimes during summer months because pools keep cash and other property items on sight, but they don't believe it's some sort of disturbing trend.
"I've been with Reston Association for five years. Every summer there are one or two of these. Honestly, most of them are innocent pranks so the only thing I can say to the culprit is… you're really hurting it for your friends and your neighbors who use our pools. In this case, we are fortunate because it only impacted one pool. Took one offline that day, but it could have been more than that. Sometimes these little pranks cost our members, both in use and expense, to maintain and clean the pool, so hopefully, this is the last incident this season," said Leone.
None of the pools in Reston have surveillance cameras but the association says they plan to look into installing some.
There was some surveillance video from the June cases. Fairfax Police say they have identified a suspect and plan to charge someone soon.
If you have any information on the Reston pool vandalism call Fairfax County Police.