Security officials face questions about gyrocopter stunt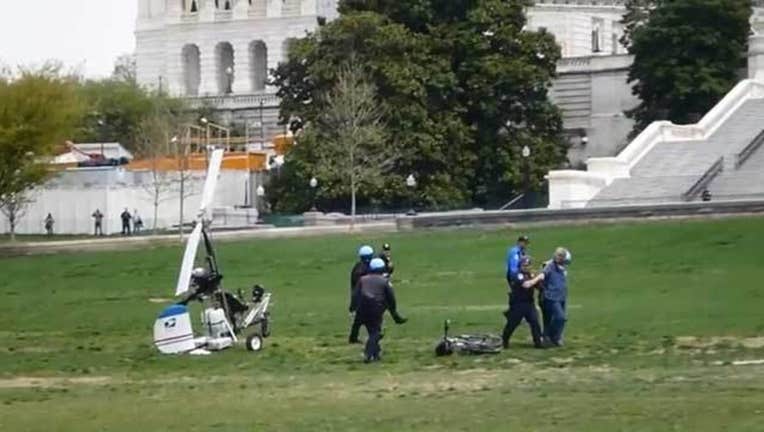 article
By MATTHEW DALY
Associated Press
"Multiple weapons" were aimed at the gyrocopter, but officials decided not to bring it down in part for fear of harming tourists and others on the National Mall, lawmakers said. The incident exposed a gap in efforts to ensure the security of the White House, the Capitol and other critical buildings in Washington.
"It all ended safe. There was no loss of life. It's their judgment call to make," said Rep. Jason Chaffetz, R-Utah, chairman of the House Oversight Committee.
The panel plans to hold a hearing April 29 with representatives of six agencies charged with protecting Washington and its airspace: the Secret Service, U.S. Capitol Police, Congress' Sergeant at Arms, the Federal Aviation Administration, North American Aerospace Defense Command, or NORAD, and the U.S. Park Police. Three of the agencies — the FAA, NORAD and the Park Police — were no-shows at a closed-door briefing Wednesday with panel members, irking the lawmakers.
"They've got a lot of explaining to do" about why they did not attend the briefing, Chaffetz said.
Pilot Doug Hughes, 61, is "lucky to be alive" and "should have been blown out of the air," Chaffetz told reporters after the briefing.
Chaffetz said security agencies tracked Hughes as he approached the Capitol after taking off from Gettysburg, Pennsylvania. A combination of "lack of communication and some human error" by Capitol police and other officials allowed Hughes to steer his tiny aircraft across 30 miles of restricted airspace to within a few hundred feet of the Capitol before landing on the West Lawn, Chaffetz said.
The Utah Republican said he was deeply concerned at what he described as a near-miss in "a no-fail mission" for security agencies.
Rep. Elijah Cummings, D-Md., the committee's top Democrat, called the incident a "wake-up call" to all law enforcement agencies involved. Capitol police, the Secret Service and other agencies need "to look very carefully at what happened here, dissect it, figure it out and use this to make things better," he said.
Cummings, Chaffetz and other lawmakers said they were outraged that members of Congress were not alerted to the potential security threat even as parts of the Capitol complex were placed under lockdown.
"That's inexcusable," Chaffetz said.
Rep. Candice Miller, R-Mich., chair of the House Administration Committee, said information must be delivered quickly and accurately during an emergency to ensure the safety of the public, staff and members of Congress.
"Bottom line, there is no room for error when responding to any potentially dangerous situation" said Miller, who also attended the briefing.
Lawmakers were told during the briefing that "incursions" into the restricted air space around Washington occur nearly every day and are usually "dealt with in a smooth and professional manner," Chaffetz said, in stark contrast to the gyrocopter incident.
Hughes' stunt was aimed at drawing attention to campaign finance reform. He was charged with two federal crimes, violating restricted airspace and operating an unregistered aircraft, crimes that carry penalties of up to four years in prison and fines. His next court appearance is May 8.
___
Follow Matthew Daly: http://twitter.com/MatthewDalyWDC
Copyright 2015 The Associated Press. All rights reserved. This material may not be published, broadcast, rewritten or redistributed.