Season of Wishes: 6-year-old Jaxon takes first plane ride to Disney World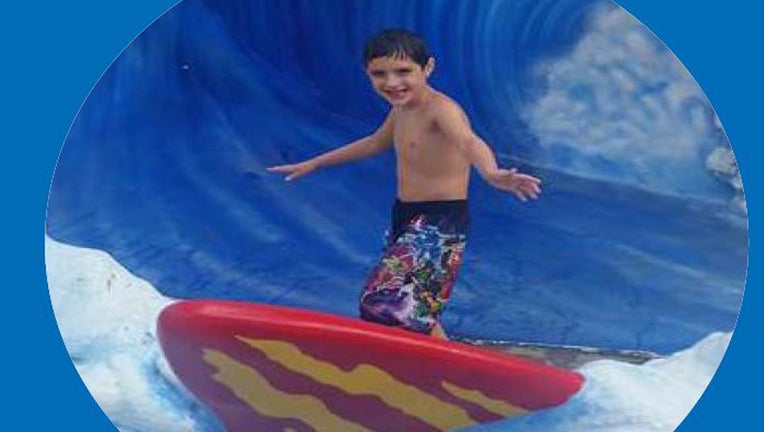 article
FAIRFAX, Va. - FOX 5 DC Cares is our station's campaign to highlight the work of charitable organizations and non-profits in our community. We hope by partnering with these groups, we can help them get their message out and reach their goals.
We are teaming up with Make-A-Wish Mid-Atlantic for their Season of Wishes campaign. Over the next several weeks, we will be sharing the wonderful work Make-A-Wish does in our area and how you can be part of the magic.
A six-year-old boy from Fairfax, Virginia is one of the most active kids you'll meet! Jaxon enjoys playing in the snow, going to the zoo, building with Legos and painting in his free time. But when he was diagnosed with lymphoma, it took a toll on his ability to keep up with his favorite activities.
His favorite Disney characters - the Teenage Mutant Ninja Turtles and Spiderman - helped distract Jaxon while he was undergoing treatment. That's why when Jaxon found out that he would be receiving a wish from Make-A-Wish® Mid-Atlantic, he couldn't wait to go to Walt Disney World® Resort to meet his favorite characters!
He got to meet all his favorites, Spiderman, Teenage Mutant Ninja Turtles, Mickey Mouse, Donald Duck and the character from the movie 'Cars.'
The morning or his wish trip, Jaxon looked out his window and saw a huge limo waiting for him! Upon returning from his wish trip, Jaxon said he had "the best time ever!"
HOW YOU CAN HELP: SEASON OF WISHES
Make-A-Wish Mid-Atlantic needs your help to make more wishes come true! FOX 5 has partnered with them for this year's Season of Wishes, and there are several ways you can help:
DONATE MONEY: Of course, donations are needed to keep the wishes coming. Click here for a link to make a donation to Make-A-Wish Mid-Atlantic's Season of Wishes campaign.
DONATE AIRLINE MILES: Wish kids and their families often need transportation to make their wishes come true, and if you've got airline miles to spare, you can help. Click here for more info on how to help!
Note: All donations to Make-A-Wish Mid-Atlantic stay local!
More information:
Follow Make-A-Wish Mid-Atlantic on social media:
Facebook: Make-A-Wish Mid-Atlantic
Twitter: @WishMidAtlantic
Instagram: @makeawishmidatlantic