Scientists wary of longer blue crab season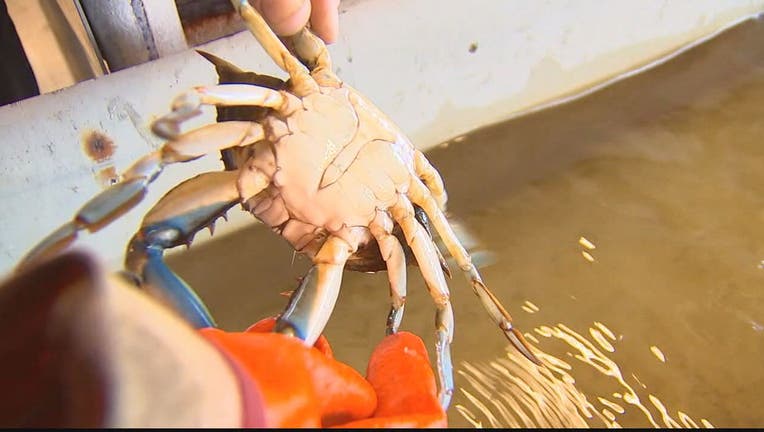 article
STEVENSVILLE, Md. - A longer blue crab season is expected in Chesapeake Bay thanks to warmer winters – but the news isn't all good.
Scientists aren't sure what the long-term effect could mean for the Chesapeake Bay's ecosystem.
In the next 75 to 80 years, winter on the Chesapeake Bay could be half as long as it is now – and that's a win for the blue crabs.
In a study published by the University of Maryland Center for Environmental Science, researchers predict warmer winters leading to 20 percent more blue crabs surviving until spring – which would allow for longer and more productive crabbing seasons.
While local businesses believe they can only benefit from a longer crabbing season, scientists worry that if crabs start moving and feeding year-round, it could put added pressure on the bay's ecosystem.
You can learn more on the Science Daily website.