Runaway bus crashes into Arlington County building; 1 person injured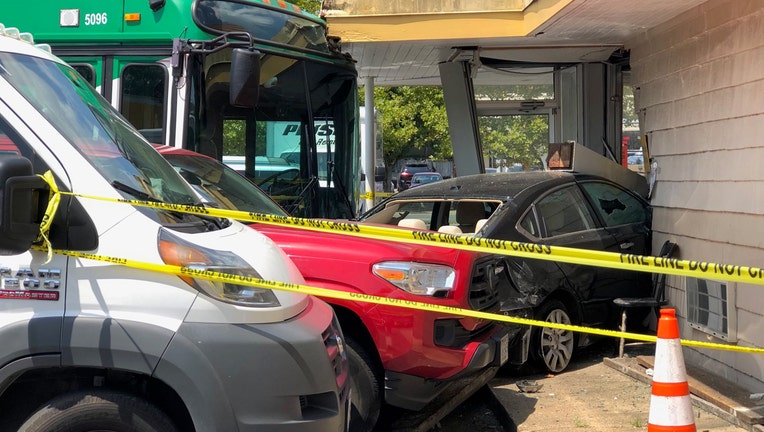 article
ARLINGTON, Va. - One man was injured today when a Arlington ART bus with as many as ten passengers on board crashed into a Penske truck rental business at the intersection of South George Mason Drive and Columbia Pike.
According to Arlington County Police the driver stepped off the bus to check on a mechanical issue when it suddenly began to roll.
Arlington Now says a passenger on the bus then jumped into the seat and steered the bus across busy South George Mason Drive and into the truck lot before it struck four vehicles and the building.
Arlington police have so far not confirmed a passenger took the wheel.
 
The injured man was working inside the business and was struck by flying debris. He was transported to a nearby hospital.
None of the passengers on the bus were injured.
The four vehicles damaged belonged to Penske and three men who had rented trucks from the business earlier in the day.
One of those men, Davron Gee said, "Once I got back I noticed this big bus was in the middle of the parking lot and I'm like what about my vehicle and then I come over and I see this damage right here and I'm like what do I do now insurance claim". He owns a red pickup truck that sustained some damage to its left side.
The worst of the damaged vehicles -- a Nissan -- appears to be totaled.
There is also considerable damage to the front entrance and roof of the building.
Arlington Transit has so far not issued a statement despite repeated requests for comment.
It's unclear if charges may be filed. 
.