Rumble in Salt Lake: Romney to take on Holyfield in charity boxing event, report says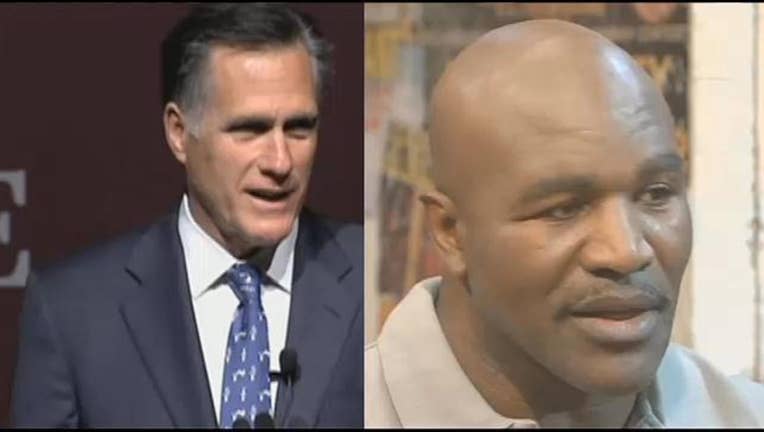 article
It's a title fight for the ages, the contender versus the candidate, the Olympian versus The Man Who Saved the Olympics.
Boxing fans and political observers of all ages, get ready: Mitt Romney is going to "fight" Evander Holyfield.
And you thought Mayweather vs. Pacquiao was highly anticipated.
The 2012 presidential candidate will spar with the former heavyweight champion of the world at the Union Pacific Depot in Salt Lake City on May 15 to raise money for charity, the Salt Lake Tribune reported Monday.