Rock band Styx tours NASA to learn about Pluto's smallest moon that shares their name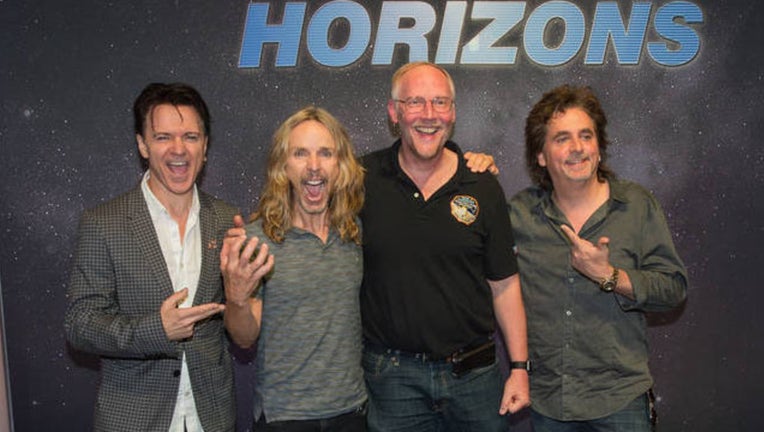 article
Pluto's smallest moon and a world famous classic rock band…what do they have in common?
The same name!
Styx, famous in the 70s and 80s with hits like Come Sail Away, shares its name with the faintest of Pluto's moons discovered in 2012.
The band met with members of NASA's New Horizons team, including the scientist who discovered the moon, Mark Showalter.
Styx's Tommy Shaw, Lawrence Gowan, and Todd Sucherman toured mission control at the Johns Hopkins University Applied Physics Laboratory in Laurel, Maryland and checked out the latest NASA images.
The band Styx chose its name in 1972 after the river in Greek mythology between Earth and the Underworld.
"When Pluto's moon was named, it was for the river Styx, but no kidding, we really had you guys in mind too," said NASA's Principal investigator Alan Stern.