Robber disguised as 'Darth Vader'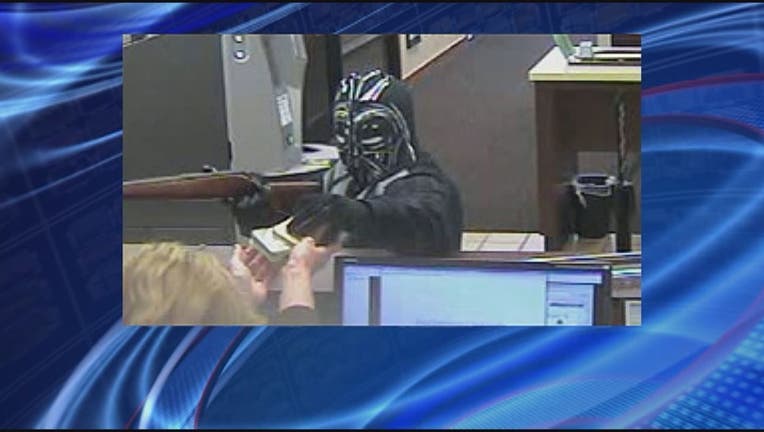 Police are on the hunt for an unusual suspect in North Carolina - Darth Vader.
Surveillance video taken from inside the Pineville Credit Union Monday morning captured the terrifying moments as an accused burglar stormed the building donning a Darth Vader mask.
The thief went all the way with the disguise by sporting a chest plate and gloves similar to those worn by the famed "Star Wars" character.
It's unclear how much money was taken.
Police say the robber managed to escape in a Chevy Suburban SUV. They are still looking for him.