Rhino euthanized at Omaha zoo: 'He will be greatly missed'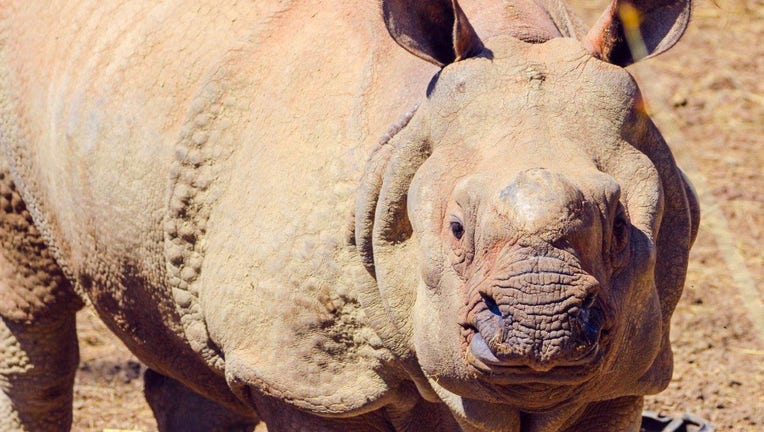 article
OMAHA, Neb. - Omaha's Henry Doorly Zoo and Aquarium is mourning the loss of Jontu, a male, Greater one-horned rhino.
Zoo officials said the animal was euthanized March 28 after suffering from complications related to a gastrointestinal illness. 
He was 15 years old.  
Zoo officials said they had been providing care for rhino several weeks. He was diagnosed with an inoperable partial intestinal obstruction and his condition deteriorated. 
RELATED: Inseparable goat, dog duo find forever home on North Carolina farm
"After spending most of his life in Omaha, Jontu was an incredible representative of Greater one-horned rhinos," Dan Cassidy, Vice President of Animal Management, said in a news release. "He will be greatly missed by our Zoo family and the Omaha community. Our condolences are with the Zoo teams that cared for him every day."  
The zoo said Jontu arrived in their care at May 2011 and became a popular attraction with millions of guests. 
"He was the best boy… ever," Jami Ruether, Senior Keeper, said. "I will miss his hello snorts, giving him mud baths in the winter, training and just overall, him. Jontu was a favorite and will be deeply missed."
Jontu's son, Marshall, still lives at the zoo and his daughter, Joona, is at the Denver Zoo.
The zoo said one-horned rhinos are listed as vulnerable by the International Union for Conservation of Nature's Red List. There are only an estimated 3,500-3,600 Greater one-horned rhinos left in the world.
This story was reported was Los Angeles.