Review panel says Rep. Grayson likely violated House rules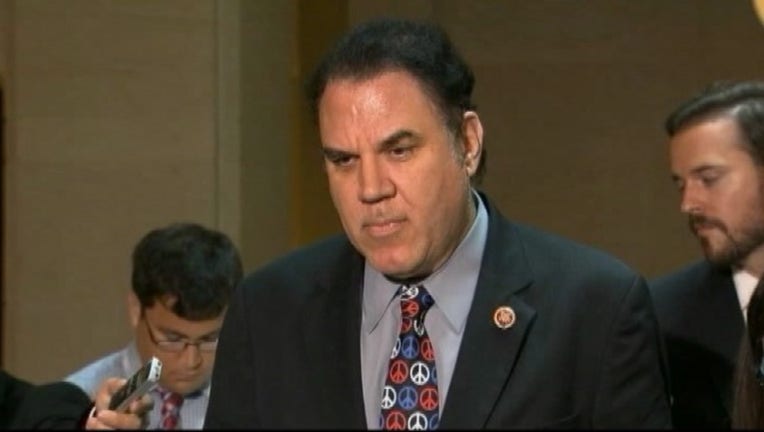 article
WASHINGTON (AP) - A congressional review panel says there is "substantial reason to believe" that Democratic Rep. Alan Grayson of Florida acted improperly in a number of business activities and in managing his congressional office.
Grayson, who is running for the Senate, remains under scrutiny by the House Ethics Committee over allegations that he broke House rules through improper business activities and use of official congressional staff for unofficial purposes.
The House ethics panel announced Tuesday that it is extending an investigation into the allegations.
Grayson has denied wrongdoing. His Senate campaign released a statement saying that Grayson welcomed the ethics committee's decision not to create an investigative subcommittee to delve more deeply into the allegations. Most serious sanctions imposed by the ethics panel come after findings by an investigative subcommittee.
The campaign statement said the allegations against Grayson were politically motivated and "utterly frivolous."
The ethics complaint was filed by St. Lucie County, Florida Democratic Chairwoman Celeste Bush, a political ally of Rep. Patrick Murphy, Grayson's opponent in the Senate Democratic primary.
Grayson and Murphy are seeking their party's nomination for the open Senate seat currently held by Republican Marco Rubio, who waged an unsuccessful campaign for the presidency. Florida's state primary is Aug. 30.
The ethics committee's Republican chairman and senior Democrat said in a joint statement that the panel is reviewing a referral from the independent Office of Congressional Ethics, an outside panel that reviews ethics complaints against House members.
The review panel said in a 74-page report released Tuesday that there is reason to believe that Grayson allowed the use of his name and received compensation from four entities connected to a hedge fund he started when he was not a member of Congress. The report also said that Grayson likely received compensation for services rendered by someone else when he was a member of Congress.
Grayson initially came to Congress in 2009, was defeated in 2010 but was re-elected in 2012.