Rubén García, Richie Brandenburg bringing massive new food hall 'The Square' to DC
WASHINGTON - A "landmark in the making" is coming to D.C. in September and culinary masterminds Rubén García and Richie Brandenburg are behind it.
The Square is a 25,000 sq. ft. massive food hall; located a few blocks away from the White House. It is guaranteed to make their customers salivate when they walk through the door.
There will be 16 vendors and many will be known as five-star restaurants. The list includes Cashion's Rendezvous by Ann Cashion and John Fulchino, Mahal Afro-Filipino BBQ by Jerome Grant and KIYOMI Sushi by Chef Masaaki "Uchi" Uchino.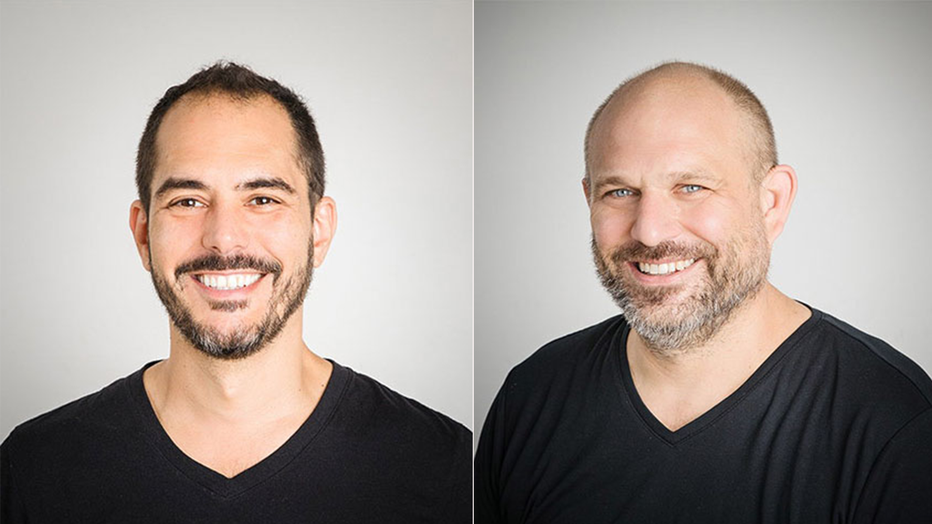 Left: Chef Rubén García, Right: Culinary expert Richie Brandenburg (Credit: dcthesquare.com)
Garcia, who spent five years at three-star Michelin restaurant El Bulli, will also be personally opening several restaurants: Brasa, Jamon Jamon and Junge's with Brandenburg.
The vision behind The Square is a collaborative dining hall that can highlight the fun and liveliness of D.C.
The local talented chef market will have a mixture of indoor and outdoor seating as well as convenient parking for customers.
The projected opening was Summer of 2023 but there has been a short delay so the exact opening day hasn't been announced yet.