Record cold at DC-area airport as region's freeze continues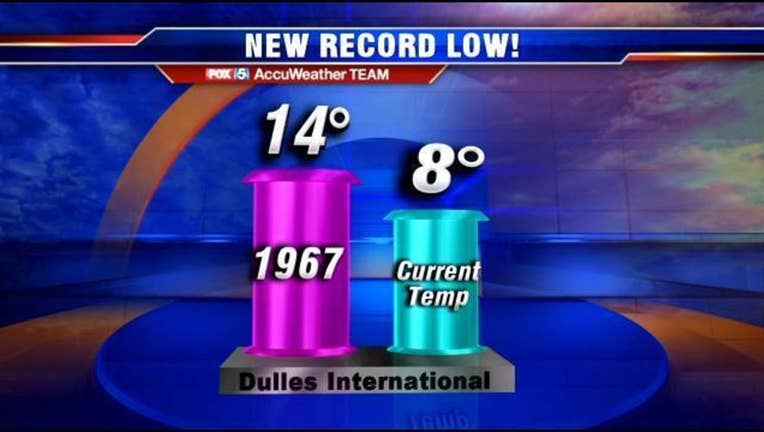 WASHINGTON (AP) -- Bitter temperatures have broken a record at Dulles International Airport in the Washington, D.C. area.
Dan Hofmann, a meteorologist with The National Weather Service, says the temperature dipped down to 4 below zero at Dulles International Airport on Tuesday, shattering the previous record of 14 degrees, set in 1967.
Hofmann says Baltimore's airport was close to matching or beating its record for Feb. 24. It was 3 degrees at the airport, just shy of the record of 2 degrees, set in 1873.
Hofmann says the cold is unusual, and that the region is running close to 10 degrees below normal for February. If the cold holds for a couple more days, Hoffman says this month could be among the top 10 coldest Februarys in history at Dulles and Baltimore's airport.
© 2015 The Associated Press. All rights reserved. This material may not be published, broadcast, rewritten or redistributed.