Rapper Da Baby dances in DC streets to promote No. 1 album 'Kirk'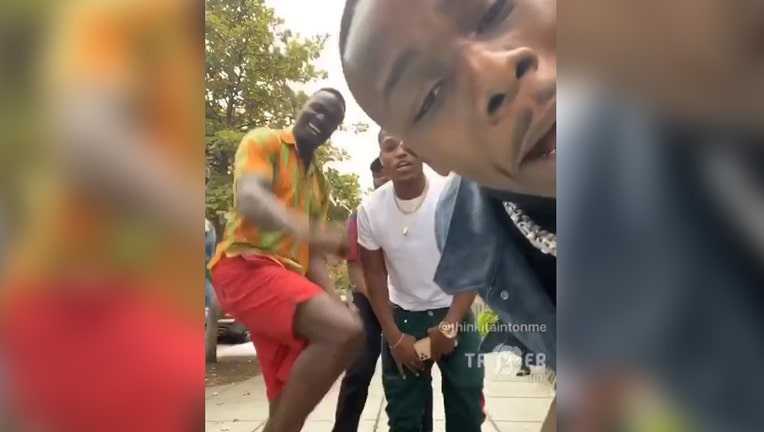 WASHINGTON - Da Baby has the number one album in the country, and he's apparently celebrating by dancing in the streets here in the District. 
A video of the Charlotte-based rapper, born as Jonathan Lyndale Kirk, in Uptown D.C. is picking up plays on social media Sunday after being posted to Instagram:
Apparently the video is part of a nationwide promotion for Da Baby's new album "Kirk," which debuted at No. 1 on the Billboard 200 chart this weekend.  
In another Instagram post, Da Baby says he will be hosting "surprise meet and greets in random cities throughout the country."
Da Baby seemed to enjoy his stay in the DMV. 
In another video posted to Instagram, you can see the rapper buy lots of boxes of cookies from local children, just to give the cookies back so they can sell them again. That's love.