Prince George's County Police investigating string of Gold's Gym car thefts
BOWIE, Md. (FOX 5 DC) - Prince George's County Police are investigating several car thefts from local gyms where thieves stole wallets and car keys from people's gym bags inside locker rooms and in some cases drove off in their cars.
A total of five cars were stolen — three from a Gold's Gym in Bowie and two from the Gold's Gym in Capitol Heights.
A manager at the Bowie location told FOX 5 she recognized a man who came in Monday night as the same suspect from surveillance video who stole cars from the parking lot last week. She did not want FOX 5 to identify her.
"One of them said they wanted a membership but I recognized the ID he gave me was not his. I played along... said 'excuse me' really quick and went to call the detective. They got there within 10 to 15 minutes so I just really had to stall them… and then they made the arrest," said the woman. 
Back on August 25 and 27, thieves came into the Gold's Gym in Bowie and stole car keys from unlocked lockers and then drove off with three stolen cars from the parking lot while the owners were still inside working out.
The same thing happened Sunday at the Gold's Gym in Capitol Heights where two cars were stolen.
On Monday, FOX 5 spoke to Alisa Sidnor who's white Volkswagon convertible is still missing after she says she tried to chase down a group of teen girls who she believes stole her keys from her gym locker.
"The entire time I'm running through the parking lot I'm trying to inform people, 'Listen, they stole my car,'" said Sidnor.
Several good Samaritans joined in until the chase ended on the side of the Beltway and the suspects got away.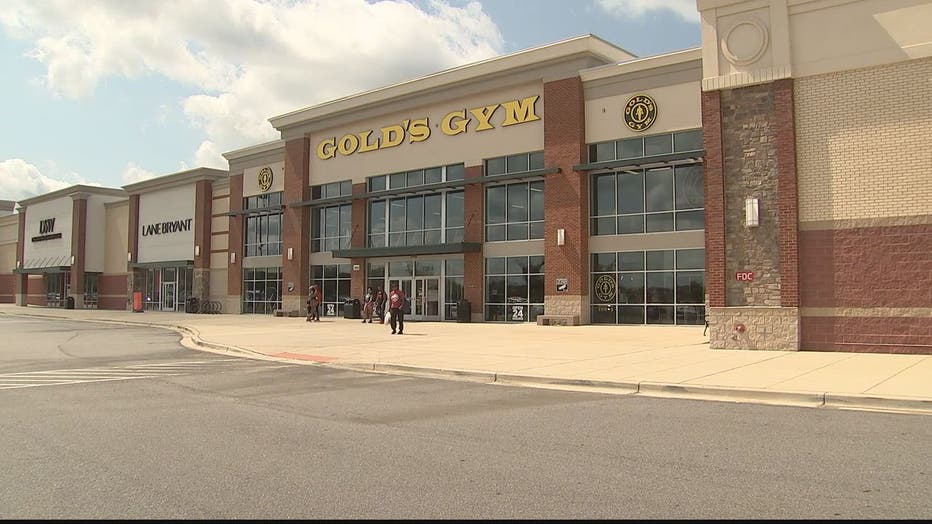 Meanwhile, Meagan Browne was also a victim at the same Capitol Heights Gold's Gym back in July.
"I came back, the lock was completely off the locker, I opened up the locker, my bag was completely open... wallet was missing, Smart Trip card, checkbook... all that was missing," said Browne.
Browne says someone cut open her lock in the locker room and stole her wallet, stole more than $5,000 from her accounts and then used her identity to commit other similar crimes. She had to hire an attorney to clear her name.
"It kind of was a snowball effect honestly. From her going into the PNC bank and withdrawing the funds from my accounts. Using my debit card and driver's license, using my check and driver's license to gain access to another facility in Calvert County and then committed the same crimes there. And Calvert County thought it was me who committed the crimes, unfortunately, so that issue is just getting cleared up in Calvert County Courts, as well. It's been a crazy couple of months proving that I am who I am and I did not commit these crimes," said Browne. 
An arrest was made in that July case, but right now Prince George's County Police don't know if all of these crimes are connected.
If you have any information about any of these cases you should contact police. You can remain anonymous.