Prince George's County police ID woman killed in Marlow Heights hit-and-run
MARLOW HEIGHTS, Md. (FOX 5 DC) - Prince George's County police have identified a woman who was killed in a hit-and-run late Monday night.
They say 54-year-old Laurel Grier, of Suitland, and an unidentified man were struck by an SUV on westbound St. Barnabas Road, between Raleigh Road and Dallas Drive, in the Marlow Heights area around 11:35 p.m.
Grier died shortly after she was taken to a local hospital.
The man was also taken to a local hospital, but police do not believe his injuries are life-threatening.
The victims were not in the crosswalk, according to investigators.
Officers say the vehicle fled the scene. Investigators say the striking vehicle may be a dark-colored GMC with front-end damage.
"You know, unfortunately, if they just realized just how important life is, they would slow down a little bit, and just be a little more mindful of people who are crossing the road, even if they are not in the crosswalk but if it's dark out there, because it's not very lighted, it's not going to happen," said Kai Jeader of Paisano's Restaurant Asst. Manager.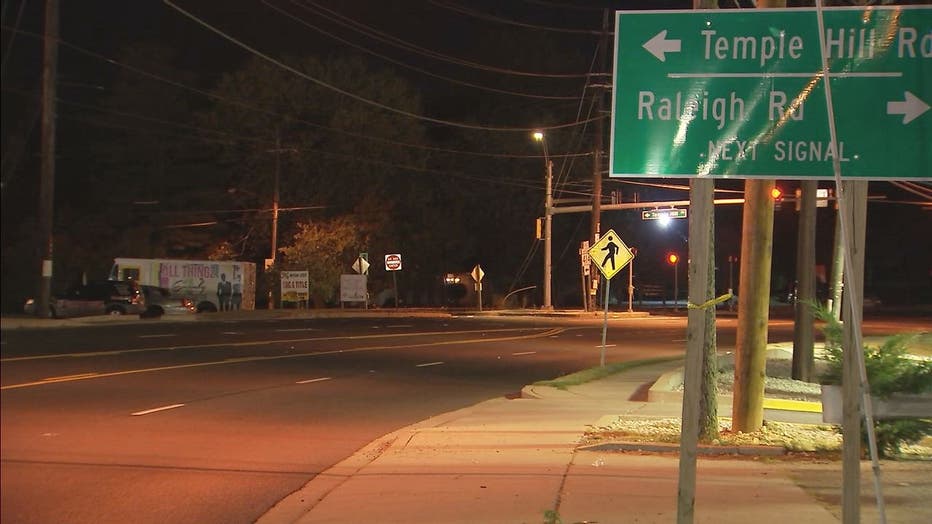 Monday night's deadly hit-and-run is not the only one police are investigating.
In the early morning of October 9, a 39-year-old bicyclist was found hit from behind in Brandywine off of McKendree and Accokeek roads. He died at the hospital. Maryland State Police are still looking for the driver. 
State police are also investigating a deadly hit-and-run that happened on Oct 11. They say a 24-year-old man from Upper Marlboro was driving along Branch Avenue when another driver coming eastbound on Moore's Road crashed into him, killing him.
Anyone with information should contact police at 301-352-1200.