Prince George's County man accused of murdering wife with 10-year-old daughter in the house
PRINCE GEORGE'S COUNTY, Md. - A man accused of killing his wife in their Prince George's County home while their daughter was present is set to appear in court Wednesday. 
The suspect, 39-year-old Richard Gray III, has been charged with the murder of 31-year-old Sheray Gray.
Police say around 12:40 a.m. on Aug. 5, officers responded to a home in the 10000 block of Wisteria Way for a report of a domestic disturbance. 
According to court documents, a witness who was in the home with the couple at the time told police he heard the pair having an argument in the bathroom of a second-floor bedroom after they got home from dinner. He stated that he didn't know what the argument was about but claimed that Sheray Gray had been dating someone else for over a year. 
The witness said about 20 minutes after the couple went upstairs he heard a "boom." He went upstairs and tried to get into the bathroom but said Gray wouldn't open the door. He says he then heard Gray tell his wife, "I'm tired of you doing this to me, you're not going to do this to me anymore." That's when he made the 911 call.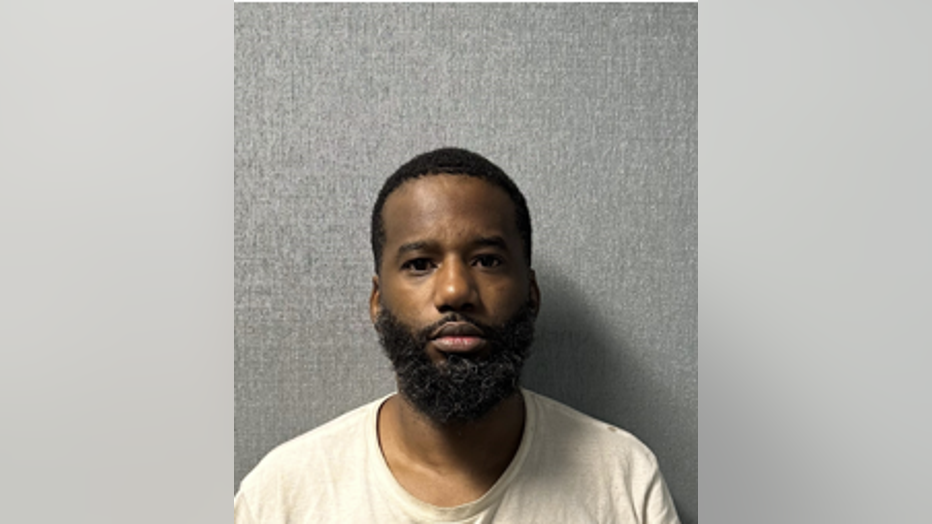 Upon arrival, police went up to the bathroom and Gray walked out. They saw his wife on the bathroom floor in a seated position, slumped over. Officers took her out of the bathroom and attempted to render aid but she was pronounced dead at the scene. 
In the court documents, investigators noted that there were no visible signs of trauma to her body but petechia was observed in her eyes — referred to as conjunctival petechiae. According to research published in the American Journal of Medical Pathology and the Journal of Forensic Science, this can often be the result of asphyxia and head injury and is considered a "hallmark of asphyxial deaths."
The couple's 10-year-old daughter was in the upstairs part of the home during the incident and was taken to the police station to be interviewed. She told detectives she heard her parents come home and go into the upstairs bedroom where they continued arguing. 
She says her father shoved her mother into the bathroom and she fell backward, hitting the toilet. She said he then went into the bathroom and shut the door before she heard several additional "booms" and her mother began screaming and crying.
Police took Gray into custody at the scene. He was processed and held without bond for first-degree murder and related charges. 
He will appear in court at 1:15 p.m. on Aug. 7 and his trial date is set for 8:45 a.m. on Sept. 5.