Pregnant woman shot dead in DC; baby in critical condition: police
WASHINGTON - A manhunt continues for the gunmen who shot and killed a pregnant woman in Washington, D.C. Thursday while she sat in a parked car.
Authorities say the shooting happened around 11:20 a.m. in the 300 block of 37th Street in the southeast.  
D.C. Police Assistant Chief of Patrol Services, Andre Wright, said the woman and man were in a parked vehicle when a white sedan pulled up and two armed men jumped out. The gunmen opened fire on the vehicle, striking the woman and the man several times.
Both were hospitalized. The woman, identified as 22-year-old Samya Gill of Fort Washington, gave birth to her baby at the hospital. Gill later died from her injuries. The baby survived and remains in critical condition. The man, who was the driver of the car, was treated for non-life-threatening injuries.
The victims' vehicle traveled a few blocks away to the intersection of Minnesota Avenue and Dixon Streets. Police say the gunmen fled before officers arrived. The suspects and their vehicle were captured by surveillance cameras.
"This is a brazen act. It happened in the middle of the day," Wright said during a press conference at the scene. He called the shooting "heinous" and said investigators believe the shooting was an isolated event.
He said the area where the shooting happened "has had its challenges" and added no motive has yet to be determined.
Gill's family put together a GoFundMe to support costs related to baby Zailey's recovery.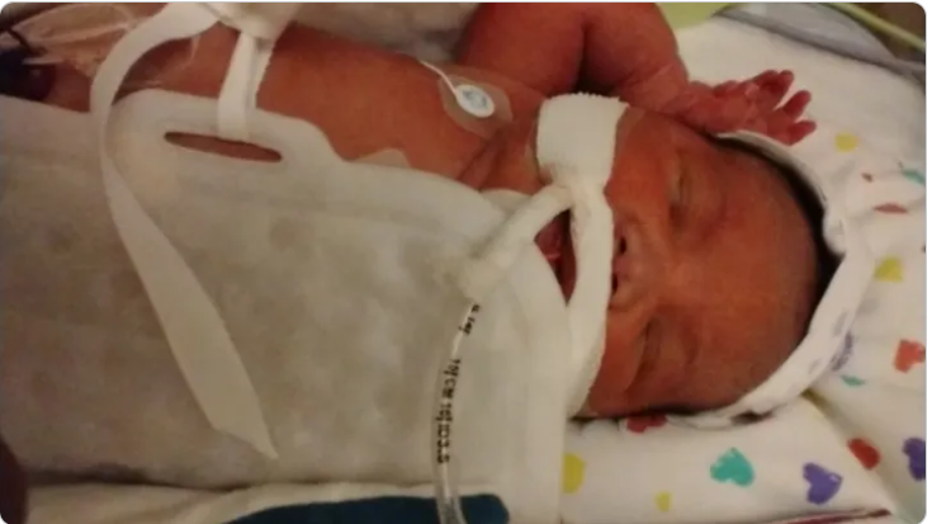 Baby Zailey Photo via Gill family 
Anyone with information is asked to contact police at 202-727-9099 or text 50411. A reward of up to $25,000 is now being offered for information leading to an arrest.