Potomac Nationals play last home game in Prince William County before move to Fredericksburg next season
WOODBRIDGE, Va. (FOX 5 DC) - It's the end of an era in Prince William County.
Thursday night marked the last regular-season home game for the Potomac Nationals — a minor league affiliate of the Washington Nationals — before the team moves to a new $35 million stadium in Fredericksburg next season.
"I'm really sad. I wish they could've stayed in Prince William County," said usher Carla Silas, who has worked at Pfitzner Stadium in Woodbridge for about a decade.
"Real sad," added season ticket holder Dave Mitolo. "I don't know what I'm gonna do next year."
In the end, Potomac Nationals President Lani Silber Weiss said the family-run ball club had no choice but to move after about three decades in their current home. In need of an upgrade and unable to get a new park in Prince William County, she said moving into the new Fredericksburg park ultimately represented the team's best option.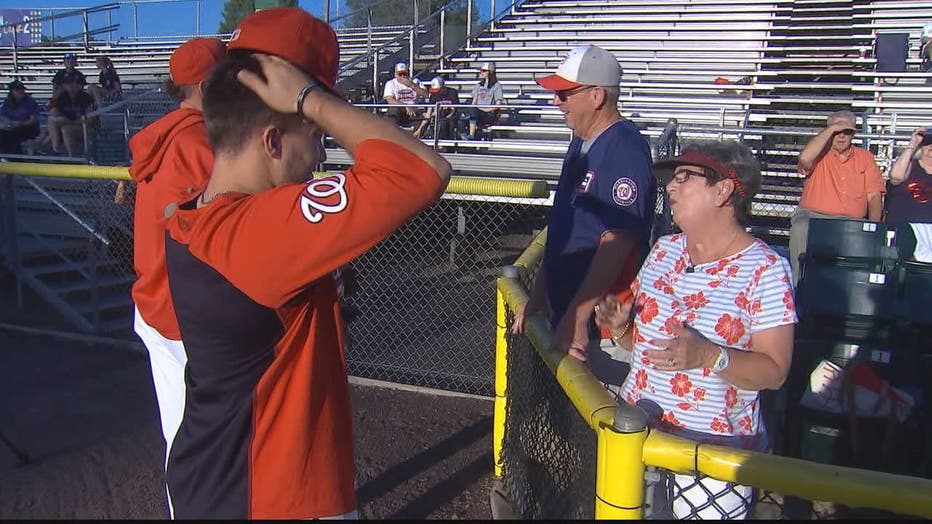 "It is like leaving home," she said of Prince William County. "The memories here, you can't even count them."
Some fans — even diehards like Sandi and Tom Jones — said Fredericksburg will be too far to make the trip for more than a couple of games a season.
"As I told [Tom] before we came tonight," Sandy recalled, "I said I may cry, you're just going to have to deal with it because I may cry. This has been great, it's been a wonderful time for us."
There is still a small chance the team returns to Prince William County for at least some games next season. Silber Weiss said it's an option if the new Fredericksburg park isn't finished in time, although she doesn't expect that to be a problem.