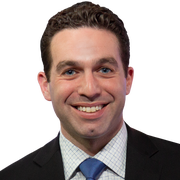 When I left home for my first reporting gig, I'd hoped making it back to D.C. would be quick and easy. But more than a decade later - after stops in Florida, Arkansas, and Minnesota - not only do I know how wrong I was, I'm grateful for it.
Earning the trust of the communities you serve requires perspective, the kind you get after battling 110 degree days down south and -30 degree nights up north. It comes from seeing flood-ravaged communities rebuild and from reporting on everything from potholes to parades to park boards.
I've had the privilege of being a witness to history, winning a Regional Emmy Award for my coverage of the death of Prince. I also won both a regional Edward R. Murrow award and a regional Emmy Award for my coverage of the protests that broke out after the acquittal of police officer Jeronimo Yanez, who shot and killed Philando Castile during a traffic stop outside of St. Paul, Minnesota in 2016.
Now, it's my privilege to put that experience to good use back home — and have some fun along the way. Feel free to reach out anytime. Whether you want to talk about a potential story, the Terps (my alma mater), or lousy pickup basketball (a passion!), I want to hear from you.
The latest from Josh Rosenthal
More than a year after a woman was mistakenly attacked by a Takoma Park police K-9, she told FOX she's reached a financial settlement with the city.
Right now, parents all over the country are wondering whether it will be safe for their kids to go back to school in the fall.
Fifteen Metro rail stations are back open after being closed for months due to COVID-19.
Plenty of people have spent some of their downtime during the pandemic cleaning out their homes. That means they're getting rid of lots of stuff they no longer need, and believe it or not, it also means Goodwill of Greater Washington is running so low on space, they've temporarily stopped taking donations.
America's pastime appears to be on the way back to the nation's capital. But with Major League Baseball's announcement that games will resume in mostly empty stadiums, it leaves restaurants that typically rely on business from fans in uncharted territory.
Top-ranked tennis player Novak Djokovic revealed Tuesday that he's tested positive for COVID-19. The announcement comes less than two months from the expected return of major tennis tournaments, with the very first one planned for Washington D.C.
Every summer thousands of teens hit the road and head to Delaware's beaches to celebrate senior week. But this year, public health officials are worried some teens may be leaving with more than memories.
Montgomery County officially enters phase two of reopening Friday night. That means restaurants will be able to offer limited indoor dining for the first time in a long time, and Thursday, county employees wanted to make sure those businesses were ready.
When you're out walking, do you ever stray from the sidewalk and take a shortcut through a field or on a dirt path? If so, Montgomery County wants to hear from you.