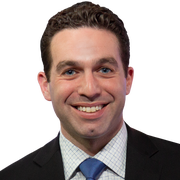 When I left home for my first reporting gig, I'd hoped making it back to D.C. would be quick and easy. But more than a decade later - after stops in Florida, Arkansas, and Minnesota - not only do I know how wrong I was, I'm grateful for it.
Earning the trust of the communities you serve requires perspective, the kind you get after battling 110 degree days down south and -30 degree nights up north. It comes from seeing flood-ravaged communities rebuild and from reporting on everything from potholes to parades to park boards.
I've had the privilege of being a witness to history, winning a Regional Emmy Award for my coverage of the death of Prince. I also won both a regional Edward R. Murrow award and a regional Emmy Award for my coverage of the protests that broke out after the acquittal of police officer Jeronimo Yanez, who shot and killed Philando Castile during a traffic stop outside of St. Paul, Minnesota in 2016.
Now, it's my privilege to put that experience to good use back home — and have some fun along the way. Feel free to reach out anytime. Whether you want to talk about a potential story, the Terps (my alma mater), or lousy pickup basketball (a passion!), I want to hear from you.
The latest from Josh Rosenthal