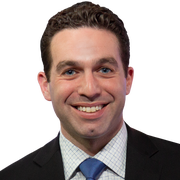 When I left home for my first reporting gig, I'd hoped making it back to D.C. would be quick and easy. But more than a decade later - after stops in Florida, Arkansas, and Minnesota - not only do I know how wrong I was, I'm grateful for it.
Earning the trust of the communities you serve requires perspective, the kind you get after battling 110 degree days down south and -30 degree nights up north. It comes from seeing flood-ravaged communities rebuild and from reporting on everything from potholes to parades to park boards.
I've had the privilege of being a witness to history, winning a Regional Emmy Award for my coverage of the death of Prince. I also won both a regional Edward R. Murrow award and a regional Emmy Award for my coverage of the protests that broke out after the acquittal of police officer Jeronimo Yanez, who shot and killed Philando Castile during a traffic stop outside of St. Paul, Minnesota in 2016.
Now, it's my privilege to put that experience to good use back home — and have some fun along the way. Feel free to reach out anytime. Whether you want to talk about a potential story, the Terps (my alma mater), or lousy pickup basketball (a passion!), I want to hear from you.
The latest from Josh Rosenthal
Parents in Arlington are fed up – and say they want their kids back in school.
By Wednesday afternoon, a Howard University graduate will be vice president of the United States of America – and her fellow alums couldn't be any happier.
Right now, there is an unprecedented security operation underway in the nation's capital. Of course, there's a very good reason for it, but that doesn't mean area businesses aren't suffering as a result.
Now that President Donald Trump has become the only Commander in Chief to be impeached twice, it raises an important question: when all is said and done, how will his presidency be remembered?
Vice President Mike Pence made it official on Tuesday night, saying he will not invoke the 25th Amendment against President Donald Trump. That doesn't, however, mean the president is in the clear.
While President Donald Trump may be down to his final days in office, some lawmakers are seriously considering impeaching him – again.
Right now, you'd be hard-pressed to find anything as in-demand as a COVID-19 vaccine. There's a limited supply, you have to meet certain qualifications to get one – or at least, that's the idea.
D.C.'s most dangerous drivers may soon hear from District officials directly, potentially even getting tailored messages sent straight to their phones.
An Arlington Public Schools parent wants his daughter back in class so badly, he plans to file a lawsuit against the district.