Police search for owner who abandoned pit bulls in wooded area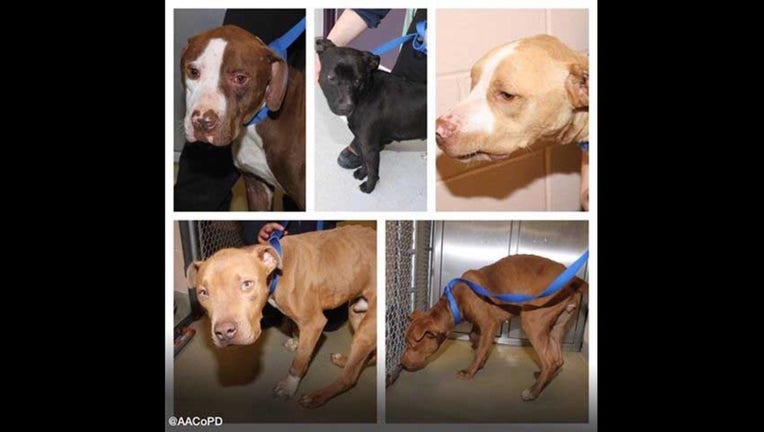 article
Police in Anne Arundel County want to know who abandoned several dogs in a wooded area in Glen Burnie.
Five pit bulls were found tethered to posts without any food and water.
Police say the dogs were freezing and starving.

The dogs range in age from 10 months to a couple years old.

They are currently not up for adoption due to their current condition, however, may be in the future.
Anyone with information is urged to contact Anne Arundel County Animal Control 410-222-8900 or the Anne Arundel County Police Anonymous Tip Line at 410-222-4700.