Police release sketch of man suspected in 2 assaults, attempted robbery on Bethesda Trolley Trail
BETHESDA, Md. - Police in Montgomery County have released a composite sketch of a man wanted in connection to two assaults that occurred in the area of Bethesda Trolley Trail. 
The two incidents happened about 30 minutes apart on the night of Sept. 14.
At about 9:45 p.m., officers responded to the intersection of Woodglen Drive and Executive Boulevard where a woman reported that she was out walking her dog when an unknown man came walking toward her. 
The victim said she stopped to let her dog play in the grass when the suspect came up to her and sexually assaulted her. She said the suspect then rode off on an electric scooter going down Executive Boulevard. 
Then, around 10:15 p.m., officers received another call about an assault on the trail. 
That victim told police she was walking along the trail when she saw the suspect sitting on the bench. The suspect began talking to the victim and at some point, he tried to grab her purse and assaulted her. He wasn't able to get any of the victim's belongings and left the area on an electric scooter going toward Tuckerman Lane. 
The victim was taken to the hospital with non-life-threatening injuries. 
Detectives have developed a composite sketch of the suspect they believe committed both crimes. He's described as a white or mixed-race man who wears glasses, is approximately 6 feet tall, 190 pounds and has dark hair.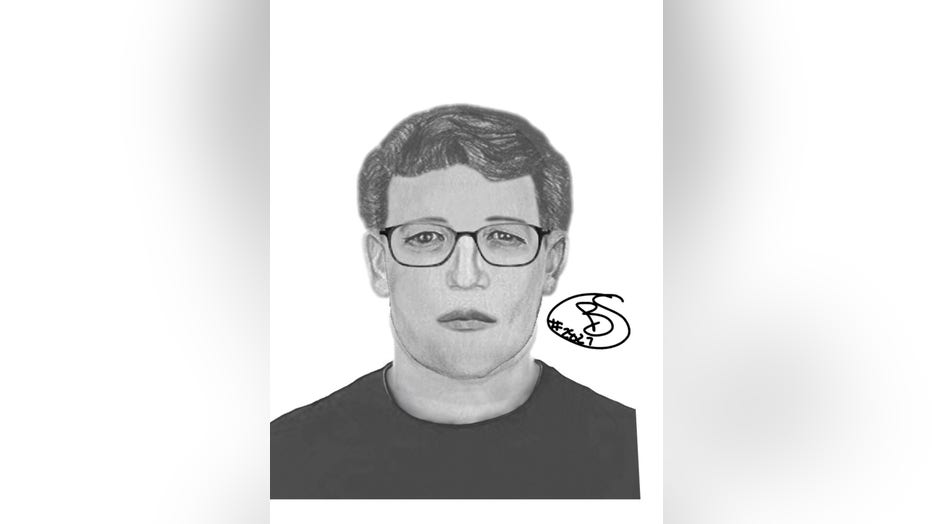 Bethesda Trolley Trail has been the site of similar assaults before. Over the summer, police began to search for a serial groper who they believe inappropriately touched multiple women there.
The first woman reported that she was near the Kennedy Shriver Aquatic Center around 9:30 p.m. on May 21 when the man approached on an electric scooter, knocked her to the ground, and groped her before riding off.
Then, two more women said they were attacked on May 23 when a man on an electric scooter approached them and touched them inappropriately. One of the victims took a video of the man as he rode off.
It's not yet clear if the incidents that took place over the summer are related to the most recent assaults. 
Anyone with information is asked to contact Crime Solvers at 1-866-411-8477 or submit a tip online. A reward of up to $10,000 is being offered for information that leads to the arrest of the suspects.