Police ID 19-year-old student accused of attacking another student with a frying pan at Montgomery Co school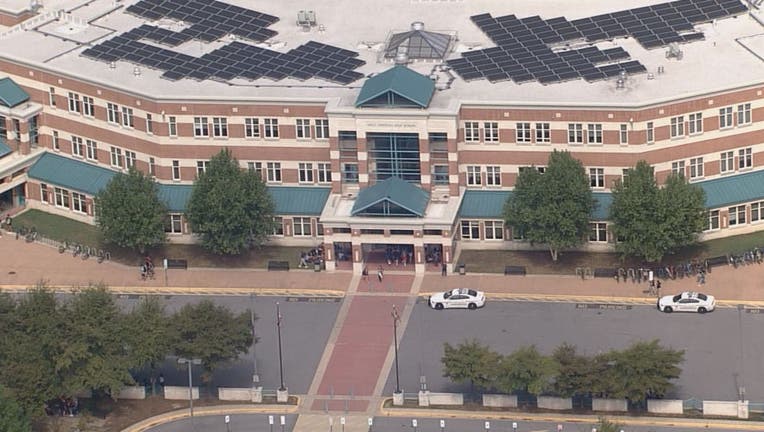 BETHESDA, Md. - A Maryland high school student is under arrest after attacking another student with a frying pan.
This happened Monday during school hours at Walt Whitman High School in Bethesda.
Students tell FOX 5 this all happened in one of the portable classrooms during a health class.
Police have arrested 19-year-old student Prince Cutchember and charged him with first degree assault.
According to a letter that went home to parents the assault happened Monday morning during fourth period. Police say Cutchember hit a 15-year-old classmate over the head with a frying pan.
School security was able to break up the assault and Montgomery County police responded and Cutchember was arrested. It's not clear at this point where the frying pan came from.
Meanwhile around the same time, someone at the school pulled the fire alarm, which caused the building to be evacuated. Students tell me they spent around 20 minutes outside, but then were allowed back to class.
One student told FOX 5, "We were all scared because of all the recent shootings that have happened around here and we were all very frightened. And then at the end of the period the fire alarm went off and we didn't know whether to go out or not and so we all filed out. And there were like 7 cop cars and we saw the guy get put into the back of the cop car….The 'pan man'….We all had to stand 500 yards outside of the school, ambulances and firetrucks showed up, it was very frightening." 
According to Captain Tom Jordan with Montgomery County police, "It's unknown what precipitated (the attack), it seemed to be focused on one student but we are not sure what the history was there..it's just unusual."
There are some reports Cutchember may have been living in a group home but police are not confirming that information right now.