Police discover over 2000 Fentanyl pills after Montgomery County traffic stop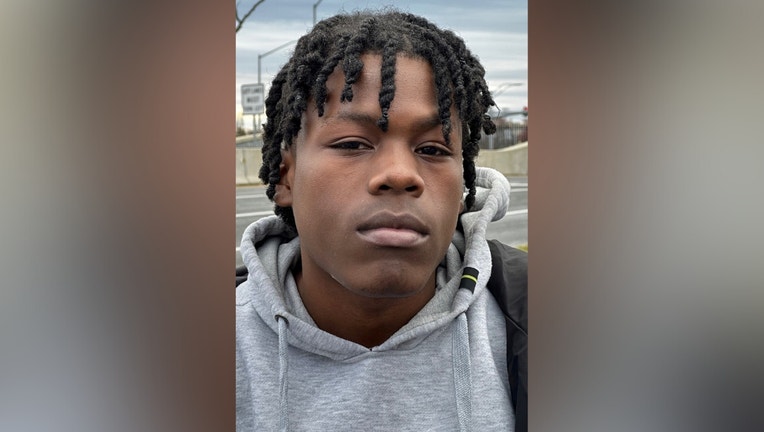 article
SILVER SPRING, Md. - A 20-year-old in Montgomery County is facing charges after a traffic stop led police to discover more than 2,000 suspected Fentanyl pills in the man's possession.
According to Montgomery County Police, officers stopped a silver Mercedes sedan for a traffic infraction on February 27 in the 12300 block of Georgia Avenue in Silver Spring.
READ MORE: Youth overdose deaths increased by 120% in Montgomery County
During the stop, police identified the driver as 20-year-old Markus Carter, of Silver Spring, and determined that he was driving the car in violation of his learner's permit.
Officers searched the car during the stop, and discovered 250 suspected Fentanyl pills among other items that indicated drug distribution.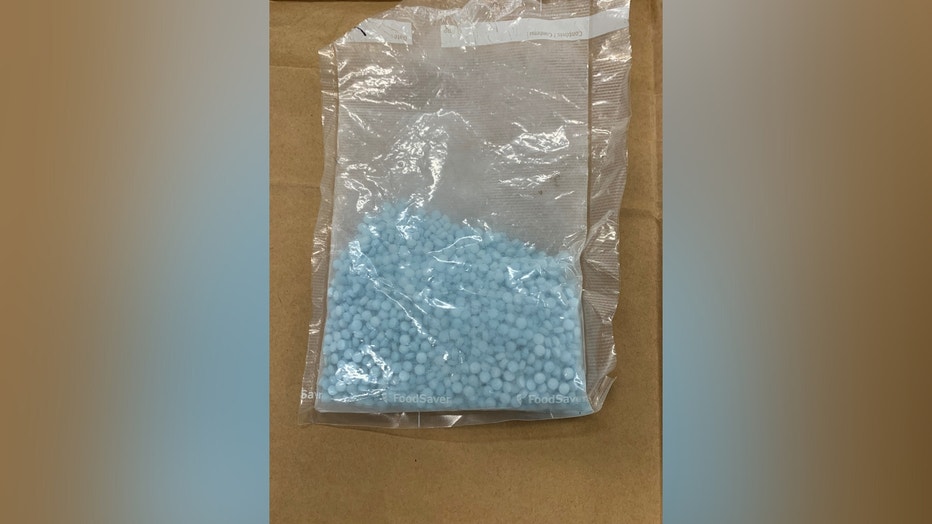 (PHOTO: Montgomery County Police)
Police said officers also found additional fentanyl pills, over $1100, and a loaded .45 caliber handgun in Carter's possession.
Two other people, 20-year-old and an 18-year-old man, were also inside the car at the time of traffic stop. 
Both were later released without being charged.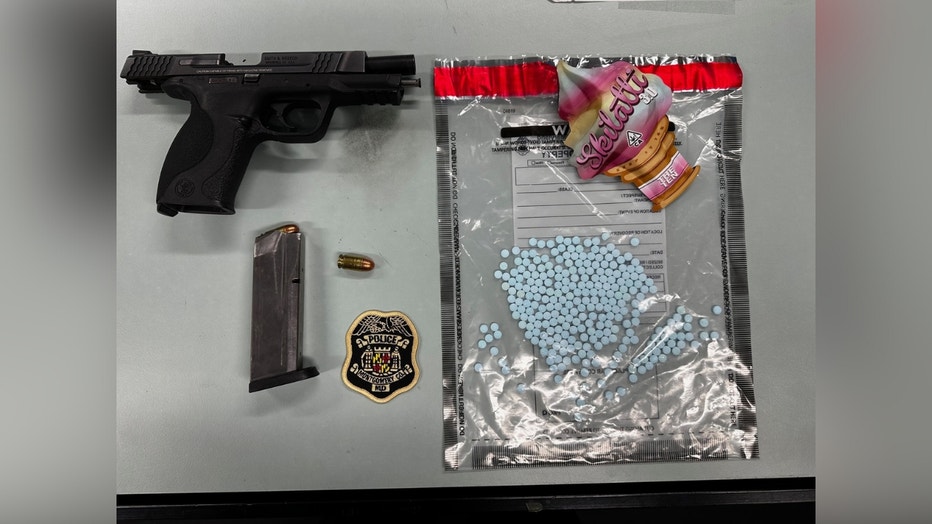 (PHOTO: Montgomery County Police)
Investigators said, later that evening, they searched Carter's residence and found another 1800 suspected Fentanyl pills, an undisclosed amount of money, and other items indicative of drug distribution.
As a result of the discoveries, Carter was charged with illegal possession of a firearm, and possession of a controlled dangerous substance with intent to distribute
He is being held in police custody without bond.
Montgomery County Police Chief Marcus Jones said the arrest saved lives.
"The Drug Enforcement Administration frequently warns 'one pill can kill,'" Jones said talking about the arrest. "Here, we have one arrest with over 2000 pills seized. We never will be able to truly quantify the number of lives that were saved as a direct result of this traffic stop, but without question, this stop saved lives in our community. Fentanyl overdoses, not to mention the violence associated with drug sales and firearms, are a danger to our entire community, and I commend the work of our 4th District officers and Special Investigations Detectives on their work in this case."