Parents blasted for pulling pranks on their children, posting videos online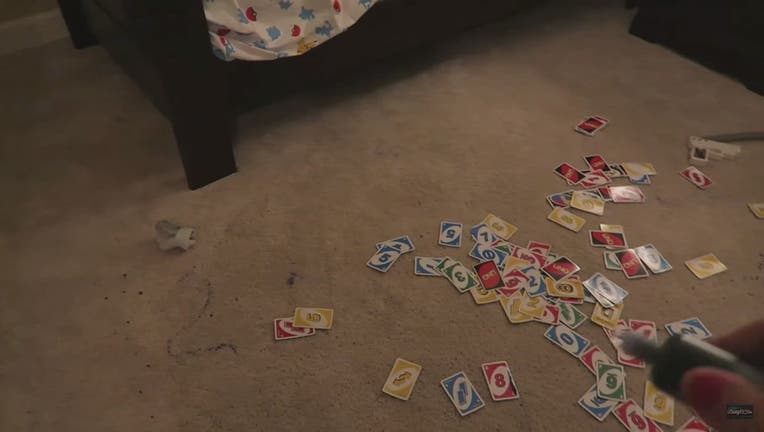 article
ROCKVILLE, Md. - A pair of parents from Maryland is under fire for pulling pranks on their children and posting them onto their YouTube page.
After a recent video titled "INVISIBLE INK PRANK!" was posted on the DaddyOFive YouTube channel on April 12, many FOX 5 viewers have contacted our newsroom saying the parents' antics are child abuse and child protective services should step in.
In the video, the parents play a practical joke on their son, Cody, which ends up leaving him crying hysterically during the stunt. His mother explains at the beginning of the six-minute video that their son had previously spilled ink on the carpet in their home, and to prank their son, they would stage another spill on a bedroom carpet using disappearing ink -- placing the blame on him in a profanity-laced and screaming faux tirade.
Many people were upset after watching the video and reached out to the news media as well as posting their outrage in the comment section of the YouTube video.
The YouTube channel, which has over 700,000 subscribers and over 175 million total video views, is believed to be run by Mike and Heather Martin of Damascus, Maryland.
Several days later, the family posted another YouTube video to respond to the negative posts about the invisible ink prank while explaining that their children were not abused. The caption for this video says:
"The family responds to the HATE they received about the invisible ink prank. NO CHILDREN ARE OR HAVE EVER BEEN abused in any makings of our videos. They have the final say of weather a video gets aired or not. TO OUR FANS thank you and we truly do love you. TO THE HATERS we are blocking you..."
The family has taken so much criticism that they released a statement on Twitter on Monday saying:
"We have had a family meeting and reviewed many comments and concerns. We discussed different alternatives for our future videos and ways we can improve. We deeply apologize for your feelings of concern. We DO NOT condone child abuse in any way, shape, or form. As many of our friends and family would tell you we are a loving, close knit family and all enjoy making YouTube videos and having fun together. Thank you for your love and support. Sincerely, TEAM D.O.5."
The invisible ink prank video had over 400,000 views, but was pulled off YouTube Tuesday afternoon with a message that said: "This video has been removed for violating YouTube's policy on harassment and bullying."
On Tuesday evening, the family wrote on Twitter that they have received death threats.
FOX 5 has reached out to Child Protective Services in Montgomery County as well as in Maryland. Officials in Montgomery County said they were unaware of the videos, but also told us they would not be able to confirm or deny whether or not they had conducted an investigation on the parents.
Catherine Morris with the Maryland Department of Human Resources told FOX 5 that they could not comment on whether or not an investigation has been conducted. But she added that if someone makes a complaint, they are obligated to investigate.
In the response video posted on YouTube, the family claimed they had been investigated and cleared.