One dead after fiery crash on Interstate 66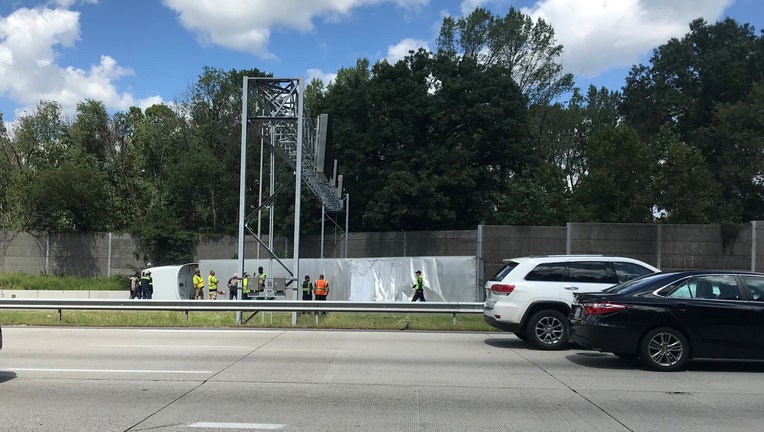 article
CENTREVILLE, Va. - UPDATE (2:27 P.M.): Virginia State Police confirmed that today's fiery crash on Interstate 66 killed one person and injured several others.
The crash happened around 11 a.m. Saturday near Exit 53 (Route 28). 
Police say the chain reaction crash involved four sedans, one SUV, a pickup truck and a tractor-trailer that overturned. 
One car, a Toyota Rav4, caught fire after crashing into the Jersey wall.
The driver in the car that caught fire died at the scene. The passenger was airlifted to a D.C. hospital for life-threatening injuries. Police are still working to identify the victims.
Police identified the deceased driver as  Joseph M. Castellano, 28, of McLean, Va.
40-year-old Jonathyn R. Bland of Centreville was charged with reckless driving. 34-year-old Shahbaz Singh of Fairfax was also charged with reckless driving. 
UPDATE (11:45 A.M.): Fairfax County firefighters say eastbound Interstate 66 is back open after the crash. Westbound I-66 is still closed. 
There are now seven total victims, including one who was extricated from a car. 
ORIGINAL STORY: Five people are hurt after a multi-car crash Saturday morning that has shut down all lanes of Interstate 66.
The crash happened minutes ago near Centreville. Fairfax County firefighters say they are sending a helicopter to send one victim to a hospital. Crews are working to remove one victim trapped in a car. 
All lanes of I-66 are closed. Try to avoid the area or take an alternate route if you can.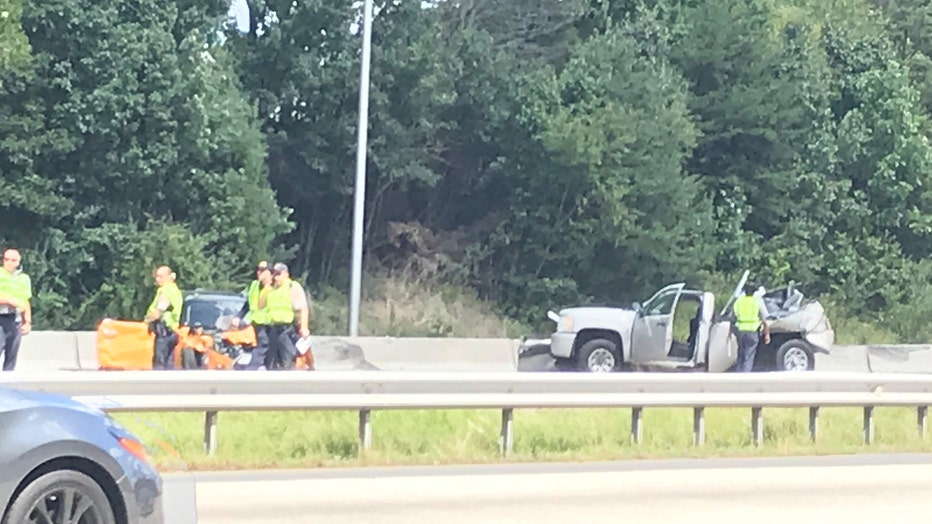 The crash scene on Interstate 66.
This is a developing story. Check back later for updates.