Suspect shot by police after stabbing 4 victims in Montgomery County
MONTGOMERY COUNTY, Md. - One suspect is dead following a stabbing spree that left four adults suffering serious but non-life-threatening injuries in Montgomery County
Police received several calls about multiple stabbings Saturday morning around 10:36 a.m.
According to police, citizens observed the suspect stab several victims and flee into a wooded area near the scene. Police arrived to the 4300 block of Havard Street and were directed on the suspect's location by witnesses. 
Police caught up with the suspect and gave orders to drop the weapon, a 12-inch butcher knife, the suspect did not comply. An officer shot the suspect several times, the suspect was pronounced dead on the scene.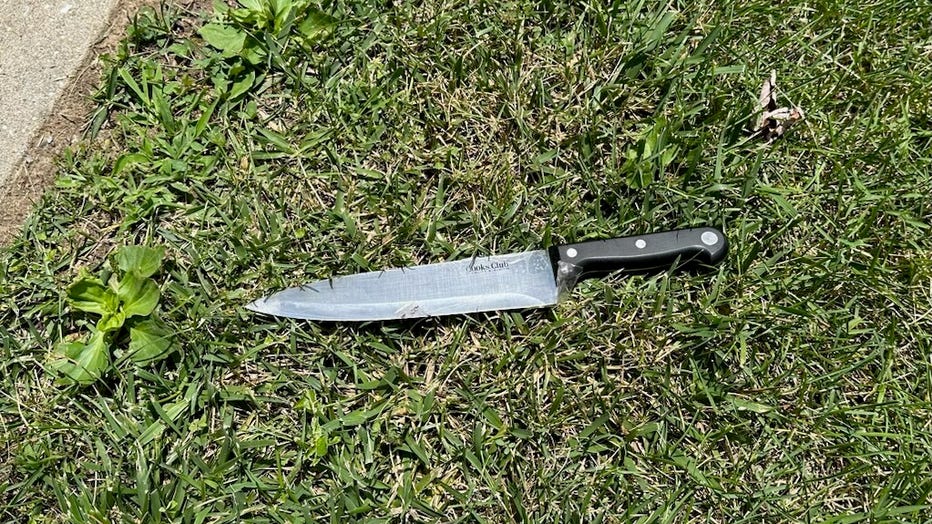 via Montgomery County Police 
Two of the three female victims were transported to an area hospital with non-life-threatening injuries. The third is listed in critical condition. The adult male was not transported.
The reason for the attack is still unclear at this time. 
The names of the officers involved have not been released. The shooting officer and officer that witnessed the shooting have both been placed on administrative leave. 
This incident is under full investigation. 
This is a developing story, stay with FOX 5 for updates.