Northeast snow causes local flight delays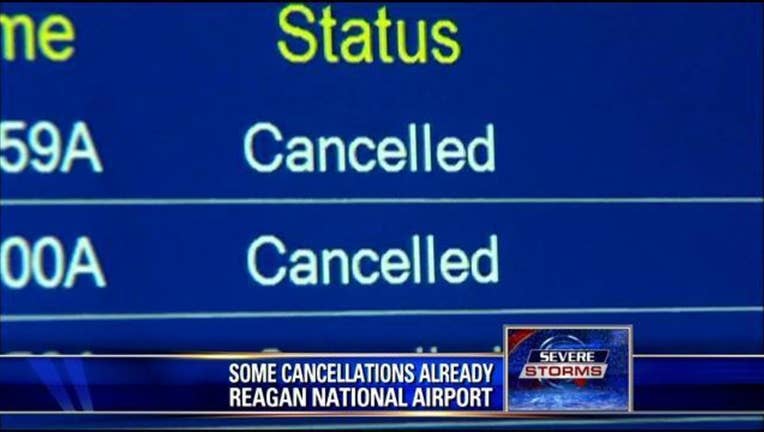 article
The latest snow storm hitting the northeast is impacting air travel locally.
FlightAware.com reports hundreds of cancellations Monday on departures from Reagan National Airport, Baltimore/Washington International Thurgood Marshall Airport and Dulles International Airport.
The National Weather Service issued winter storm warnings for central New York, the western Catskills and much of New England through early Tuesday.
Some areas of Massachusetts had about a foot of snow before dawn, and the storm was expected to last all day Monday. The weather service reported an unofficial measurement of almost 14 inches in Norwell as of 5 a.m. Monday. Fitchburg, Leominster, Lunenburg and Ashby in north-central Massachusetts were all at 11 inches or more. Logan Airport in Boston had eight inches, and the city was forecast to get as much as 2 feet by the time the storm tapers off early Tuesday.
In New York, the snow stretched from Buffalo to the Hudson Valley, one day after 6 inches of snow fell on parts of the upstate region.
Get the latest delays and cancellations: https://flightaware.com/
The Associated Press contributed to this report.