No weekday timed-entry passes needed to visit African American history museum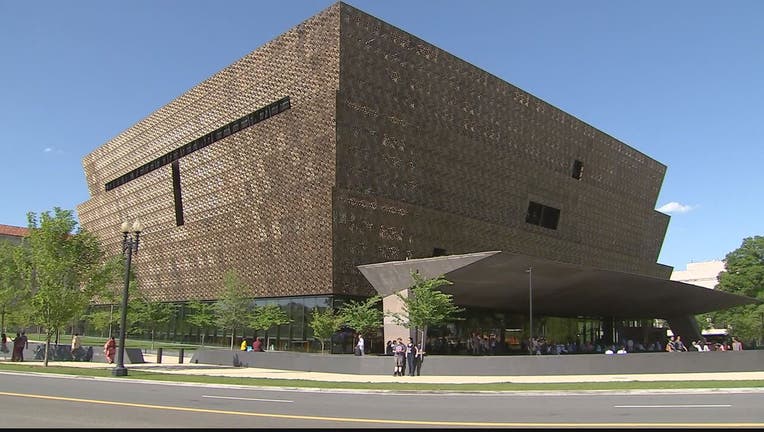 WASHINGTON (FOX 5 DC) - Planning on visiting the Smithsonian National Museum of African American History & Culture this fall and winter?
Well, from now until February, you won't need any timed-entry passes to get into the museum on weekdays, as long as your group has fewer than 10 people. 
Weekend visitors, and large groups, will still need timed-entry passes to enter the museum. Timed-entry passes can be obtained online here.
The museum is open daily from 10 a.m. to 5:30 p.m.