New surveillance video shows possible suspects involved in brutal beating outside Washington Hilton hotel in Dupont Circle
WASHINGTON - Authorities have released new video that shows the moments leading up to a brutal beating outside of a Washington, D.C. hotel.
The new surveillance video shows several people, who appear to be juveniles, walking inside the Washington Hilton in Dupont Circle on Sunday, July 14 around 1 a.m. just prior to when the attack was reported. The video shows a group walking in through the hotel doors, going in and out of the elevators, and then leaving the building.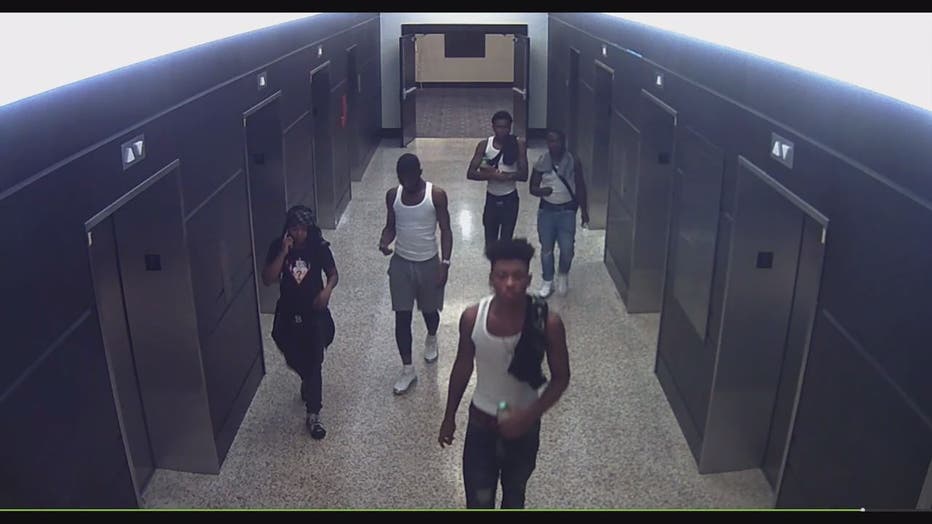 RELATED: Brutal Dupont Circle attack caught on camera involved over a dozen teens, some as young as 13-years-old, DC police say
The video then picks up with the footage released last month by police that shows the victims, two men, being surrounded while walking toward the hotel entrance. One of the victims was able to get inside of the lobby while the other victim was punched and pushed to the ground after being swarmed by several of the attackers.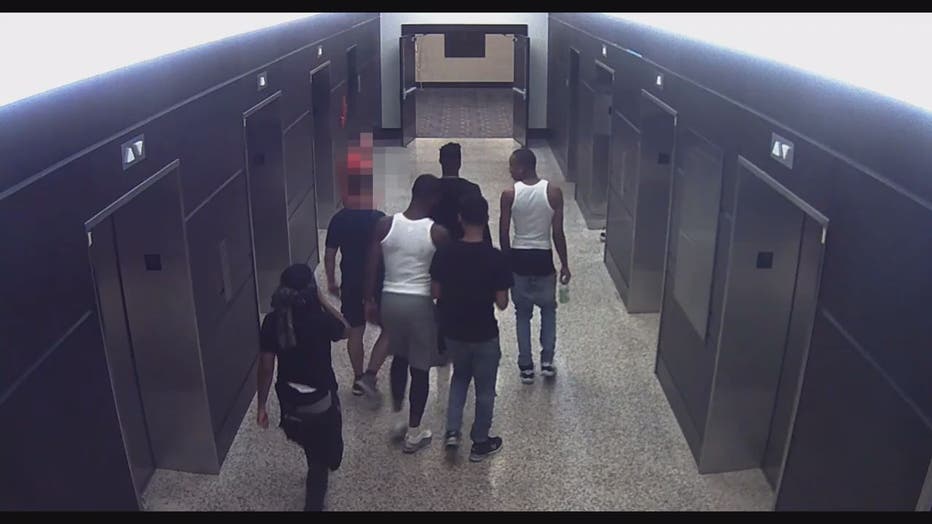 Police originally said the suspects could be as young as 13 or 14 years old. The man who is seen on the video being struck, kicked and even spit on was transported to a nearby hospital. He suffered injuries to the head and left eye socket.
The second victim suffered a swollen left eye and was also admitted to the hospital. He told police that before the attack began, one of the suspects screamed "That's him," and pointed to the man he was with.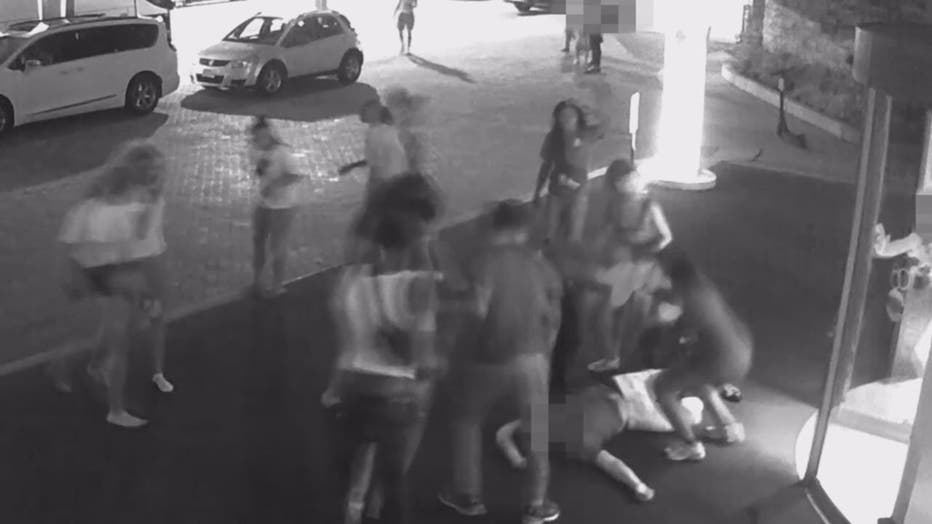 RELATED: Southeast DC teen charged in brutal Dupont Circle assault
Officers arrested a 17-year-old in the days following the attack and charged him with aggravated assault. A 15-year-old girl is also facing charges.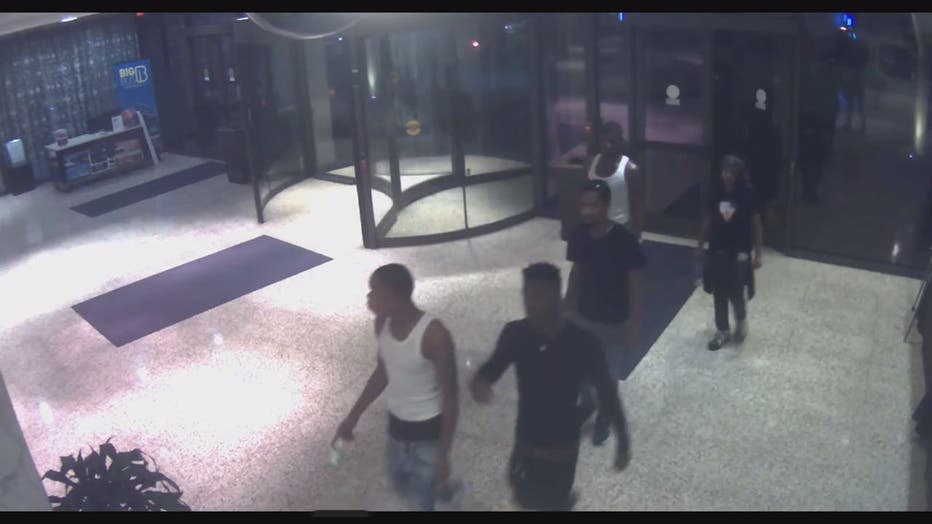 Police are still searching for at least a dozen additional suspects in the attack. Anyone with information should contact police at 202-727-9099 or text your tip to the Department's TEXT TIP LINE to 50411.